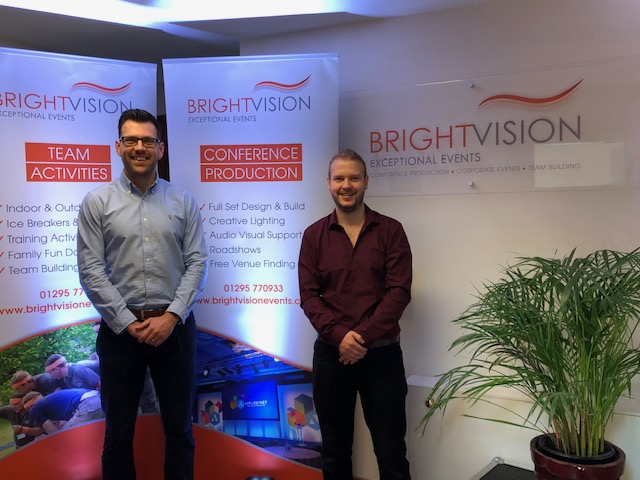 Corporate Event Management Specialist Recruits New Event Manager
Bright Vision Events Welcomes New Recruit David Frost
Corporate event management specialist Bright Vision Events is delighted to announce the arrival of new recruit David Frost as an Event Manager, focusing on the team building and evening entertainment side of the business. This comes hard on the heels of a series good news stories as the company grows from strength to strength: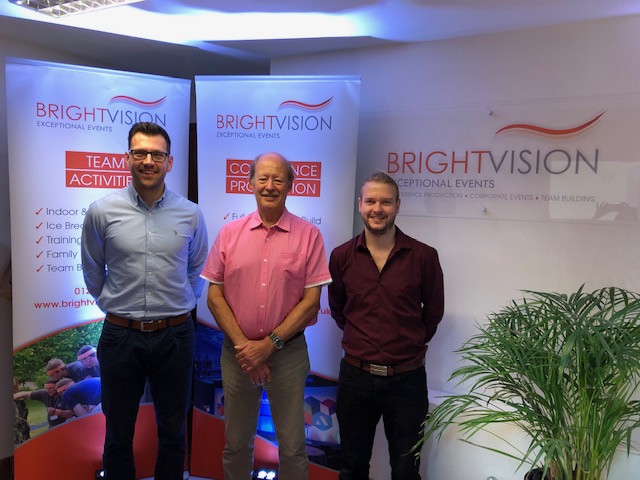 David Brings Experience and Expertise in Venues and Corporate Event Management Operations
David's appointment is a result of the continued growth of Bright Vision Events over the past few years and reflects the company's confidence in its future prospects. He brings a wealth of corporate event management experience from various industry sectors including venues and hotels.
Crucially, he also has a great deal of operational experience of delivering live events. At a time when the company is delivering more events than ever, David's recruitment will enhance our ability to manage this growing volume, whilst continuing to deliver the high level of quality that our ever-growing client base expects.
Technical Director Ben Hull comments:
"We are really pleased
to bring someone of David's calibre and quality into the business having
delivered consistent growth year on year. Recruiting someone who has event
operational experience and has also seen
the industry from the side of hotels and venues is incredibly rare and we are
really pleased David has joined the team. We are looking forward to David
contributing to the continued success of Bright Vision Events as we deliver
high end live events for our clients over the years to come."
David's Corporate
Event Management Experience
David started his career working for Princess Cruise Lines, where he spent 4 years on board major ships as a Cruise Staff member, a role that involved delivering many kinds of events to keep passengers entertained. David's responsibilities included:
Being a compère for a large range of on-stage
gameshows and quizzes,
Hosting and providing a varied range of large-scale
entertainment, social and leisure events to a vast and diverse international
audience.
His experience at Princess Cruise Lines helped him become a
talented all-round event host with the confidence to compère a wide range of
events. This was something that we were looking for during the recruitment
process to help us deliver the fantastic range of events that we offer to our
clients.
David then spent two years working as an Events Coordinator at Chesford Grange Hotel, working with many corporate clients to book, plan and deliver a wide range of events and activities. Once again, this was important experience as it means he will be well positioned to interact with clients – existing and new – helping to take events from the enquiry stage through to delivery.
In his last role before joining us at Bright Vision Events, David worked as the Events & Marketing Manager for The Inn-Credible Pub Company, where, amongst other things, he created and hosted a fun and fast-paced interactive quiz night that was delivered on four nights a week across the Midlands.
David commented
"I knew about Bright Vision Events and was aware of their reputation for being at the forefront of the corporate events business. I had also seen them delivering quality events and large scale conferences, so to be offered the opportunity to join the company as their new Event Manager is exciting and I now look forward to being part of the team and contributing to the fantastic events the company produce."
Looking for a
Great Corporate Event?
Whatever your ideas, challenge us to help make your next conference, exhibition, team building day, themed or evening event truly memorable.
Challenge Us!