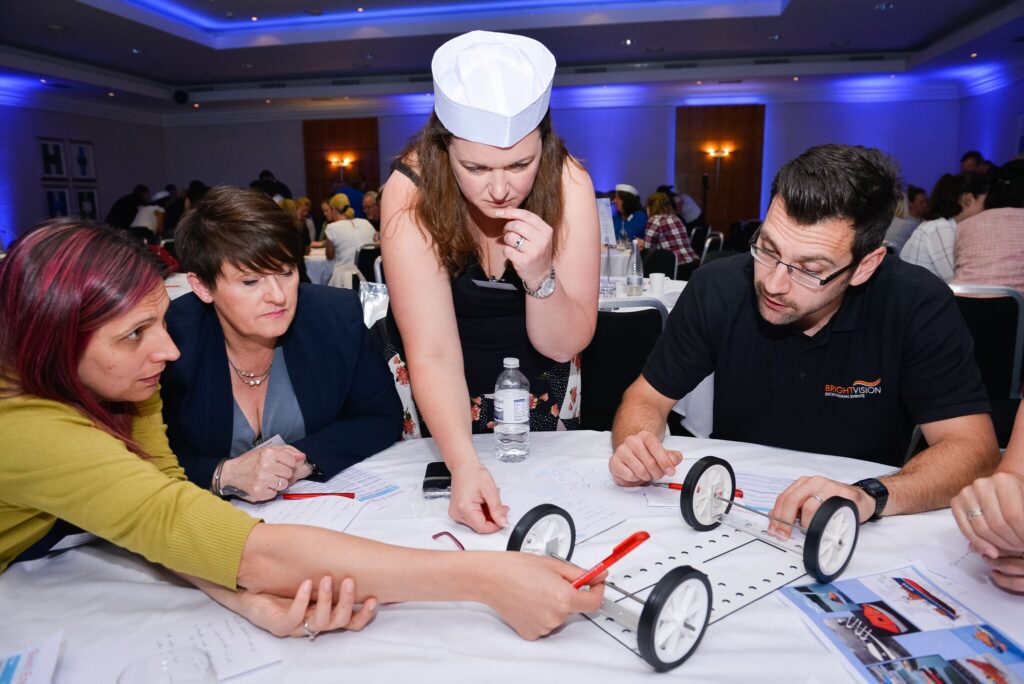 Tips for Successful Team Building Events
Creative Team Building Events and Activities – It's the Pre-event
Planning that Counts
We run dozens of creative team building events and activities for our clients every year, which they select from a wide range of options from our portfolio. Success on the day is what keeps our clients coming back in successive years, but what delivers success on the day is the pre-event planning. In this article we look at the processes we go through, pre-event, to ensure great team building events on the day.
Looking for a
Great Team Building Day?
Whatever your ideas, challenge us to help make your next team building day truly memorable.
Challenge Us!
Pre-Event Planning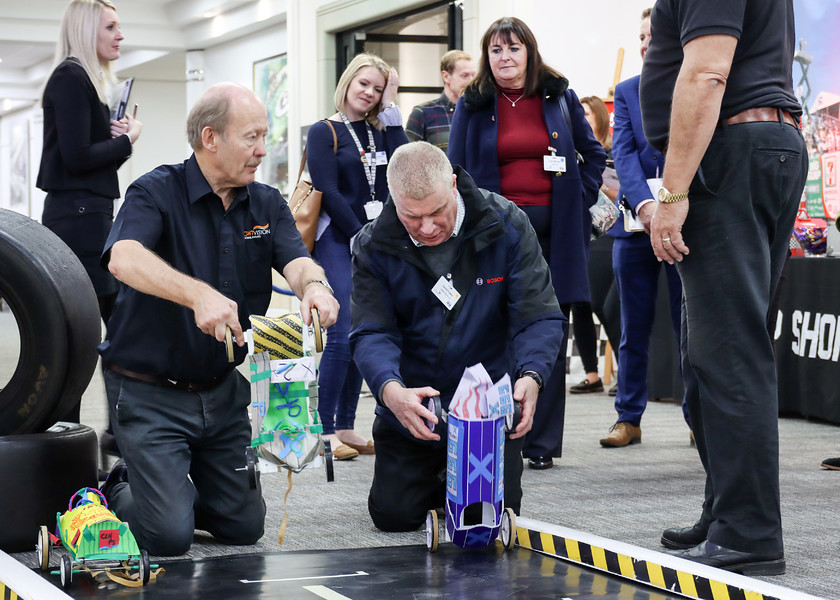 When planning teambuilding events and activities, the pre-event stage is
just as important as the day itself. In fact, it might be even more important.
From the initial enquiry our team building event manager will discuss the client's requirements for the event. In particular, we want to know what their aims and goals are, and what the client is looking to achieve from their corporate event. Is it a serious team build focusing on communication and teamwork or is it something different, fun and rewarding they are looking for? Once we really understand the client's objectives it is much easier to construct the best possible solution.
We then go on to discuss key details such as numbers, budget, location, indoors or outdoors, date and time. This helps us guide the client towards the most suitable, appropriate and creative activities which will enhance their team building day or evening.
Once the solution has been chosen, on-going planning and preparation is key. We will continue to liaise with the client prior to the event day itself to ensure everything is in place to ensure success on the day. This includes planning for wet weather if the event is outdoors, and some of the more minor details such as working out how many teams would be best for the event and deciding what the prizes will be.
We will be in regular direct contact with the venue. This removes a time consuming – and potentially stressful responsibility – from the Client. It also enables our event manager and the venue's team to work together to plan the logistics, including entry and access, room set-ups (if required) and the health and safety aspect. Client appreciate this turnkey approach
On the Day of the Team Building Event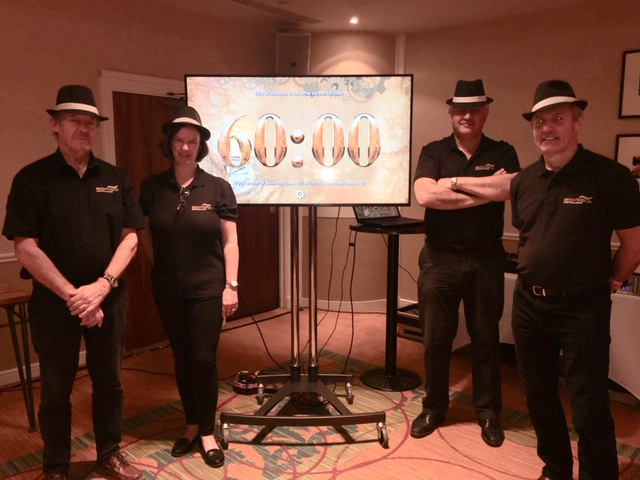 Pre-planning is essential, but there is still plenty that go wrong on
the day, so here are some of the important steps we take to minimize the chances
of anything going wrong and keep things moving.
Early Arrival. We will always aim to have
our team of highly experienced staff at the venue at least a minimum of two
hours before the event starts. This means there is time to deal with any last-minute
changes or curveballs that may arise on the day. In our experience, there is
almost always something that happens.
Quick, Discrete set-up. Whether the event is outside
on an activity field, in a separate syndicate room or using the same meeting room
once guests head out on lunch or a break, we always make sure we have enough
hands to guarantee a quick and discrete set-up. The aim is for the team
building area to be transformed using the required props, equipment, mood
lighting, music or backdrops. In this way we can set the right tone for the
event, whilst guaranteeing the 'wow factor' to the client and guests.
High Energy Levels. Once the event starts,
delivering it with high energy – and fun – is vital to keep things moving. We
really enjoy seeing all the guests getting involved in something different,
something they may not have experienced before, and if required, even outside
their comfort zones. Our team will always be on hand to guide and assist guests
to make sure that they get the most out of the activity.
Quick and Efficient Tidy Up and Departure. Once an event is
complete and the winners have celebrated, we will pack up quickly and
efficiently and be on our way. However, the client experience does not finish
here. We always follow up post event and ask for any feedback from the client,
share any images taken for any internal or external publicity, and then aim to
assist with the client's next activity.
Talk to us About Your Next Creative Team Building Activity
Please take a look at some of the testimonials for the team building activities we have run for our clients. We have a large number of activities to choose from, with some of out most popular being the Escape Room, The Labyrinth and Alternative Olympics. All of our events can be tailored to fit your requirements.
If you like the sound of this and are looking to try a new company to deliver your team building activities, please contact us or give us a call on 01295 770933 for a no obligation initial chat. Challenge us to come up with the right solution for you.