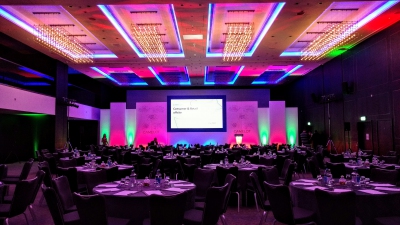 The Work of a Conference Production Manager
A Day in the Life of a Conference Production Manager
Here at Bright Vision Events, one of our main areas of expertise is conference production and management. It is vital that everything goes perfectly, and this is as much to do with all the pre-planning that goes on behind the scenes before the conference as it is to the management on the day itself. And the person behind it all is the Conference Production Manager and his/her team. Just to show how important they are, here is the latest in our occasional 'A Day in the Life' series.
Looking for a
Great Conference?
Whatever your ideas, challenge us to help make your next conference truly memorable.
Challenge Us!
So Why is the Conference Production Manager so important?
Planning conferences is a complex and time consuming job. In fact, it's difficult to know where to start. There are usually, several organisers and points of contact, lots of stakeholders and sometimes hundreds of delegates. So the starting point is simple – you've got to get it right from the moment the planning starts.
Over the years, we have found that the main client contact or the planning committee will need the support of the production manager more than they ever believed possible at the start of the planning process. The production manager is the critical piece of the puzzle and is right at the heart of things. And it all starts with the audio visual element, because this holds the whole event together. Get the AV right, and the conference production side starts running smoothly. Then everything else falls into place.
Conversely, get it wrong, and it's hard to recover. We have heard so many stories of meetings and conferences falling to pieces with colleagues causing havoc and technology failing. Yes, we've seen the microphone go dead when the Chairman stands up to make the keynote address in front of hundreds!
It is the conference production manager's duty to deliver and make sure this does not happen. Ultimately, it is experience that counts. This is why corporate clients contract with professional conference production companies,  such as Bright Vision Events. We know the pitfalls, how to avoid them, and have the experience and knowledge to deliver seamlessly every time.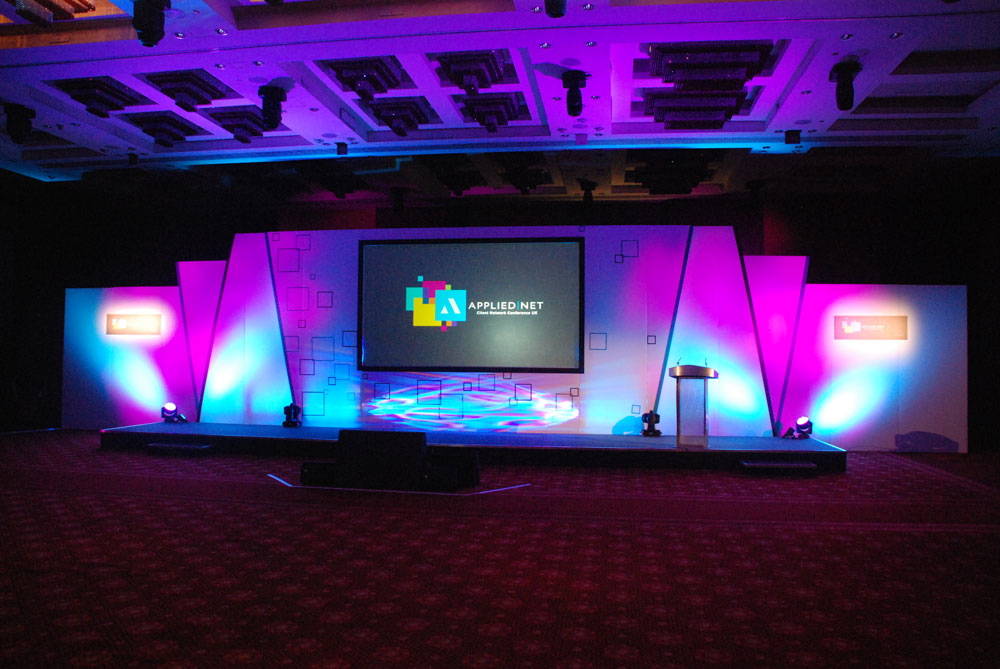 A Typical Office Day for a Conference Production Manager – Multi-Tasking
A typical office day when not delivering shows involves a mix between venue site visits, client planning meetings or conference calls. And a huge amount of logistical planning too. As normal today I am working between a variety of projects.
Some are for shows next week that are fully planned. Short of loading the trucks and arriving onsite we are ready to go.
Others are mid-way through the planning process, with the site visits already done. With these, we are working through the agendas as the event date approaches.
And others are at the beginning of the process where proposals are produced and just waiting sign off. And that's before you consider the next one is only a phone call or email away!
So, you can see the key to being a successful conference production manager is being able to multi-task across many projects. All are at different stages. The trick is always knowing the current situation on every job at any given time. This job isn't for everyone!
Starting at the Beginning………..The Site Visit
So my day starts with the inevitable catching up on emails (after making the important first coffee of the day) and filing them into the relevant email folders to action when next picking up that job file. I have a site visit at a large hotel this afternoon so I know that I only have a few hours this morning to really crack on organising the audio visual side of a number of 'live' conferences.
Having planned my site visit already I know exactly what I need to achieve from the visit, which is: a complete measure up of the conference ballroom to enable me to complete a CAD floor plan. This will allow the client to see the exact table layout, the set design visuals and all scaling of their event. I also need to meet the venue conference organiser and start to go through any specific event challenges that I can see potentially cropping up.
I need to look at all venue logistics, which include:
Unloading
Truck parking
3 phase power
Ceiling height
Crew accommodation
Set up and de-rig times and a huge amount more
All of these things matter to a conference production manager. A successful site visit can cover all and highlights early in the planning any challenges that may occur.
But before the Site Visit, I have a Few Hours for Other Projects
I know I have a plan for the site visit meeting but there are a few precious hours before then when I can work on other projects. I start with completing a proposal I was working on yesterday. This is a full conference production for 250 guests at a large London hotel. Fortunately I have worked with this hotel many times in the past, making life a bit easier. This is when experience really counts.
It's a nice event and the client wants us to look after the complete audio visual solution. I have produced the CAD floor plans and a set visual based on the venue as well as an AV solution. All of this goes into the initial proposal. I have included everything the client needs. This includes a complete trussing solution in the ceiling and a show caller and auto cue.
The proposal is presented in such a way to show the client what they are getting and for how much, of course. I don't bombard them with the technical detail at this stage!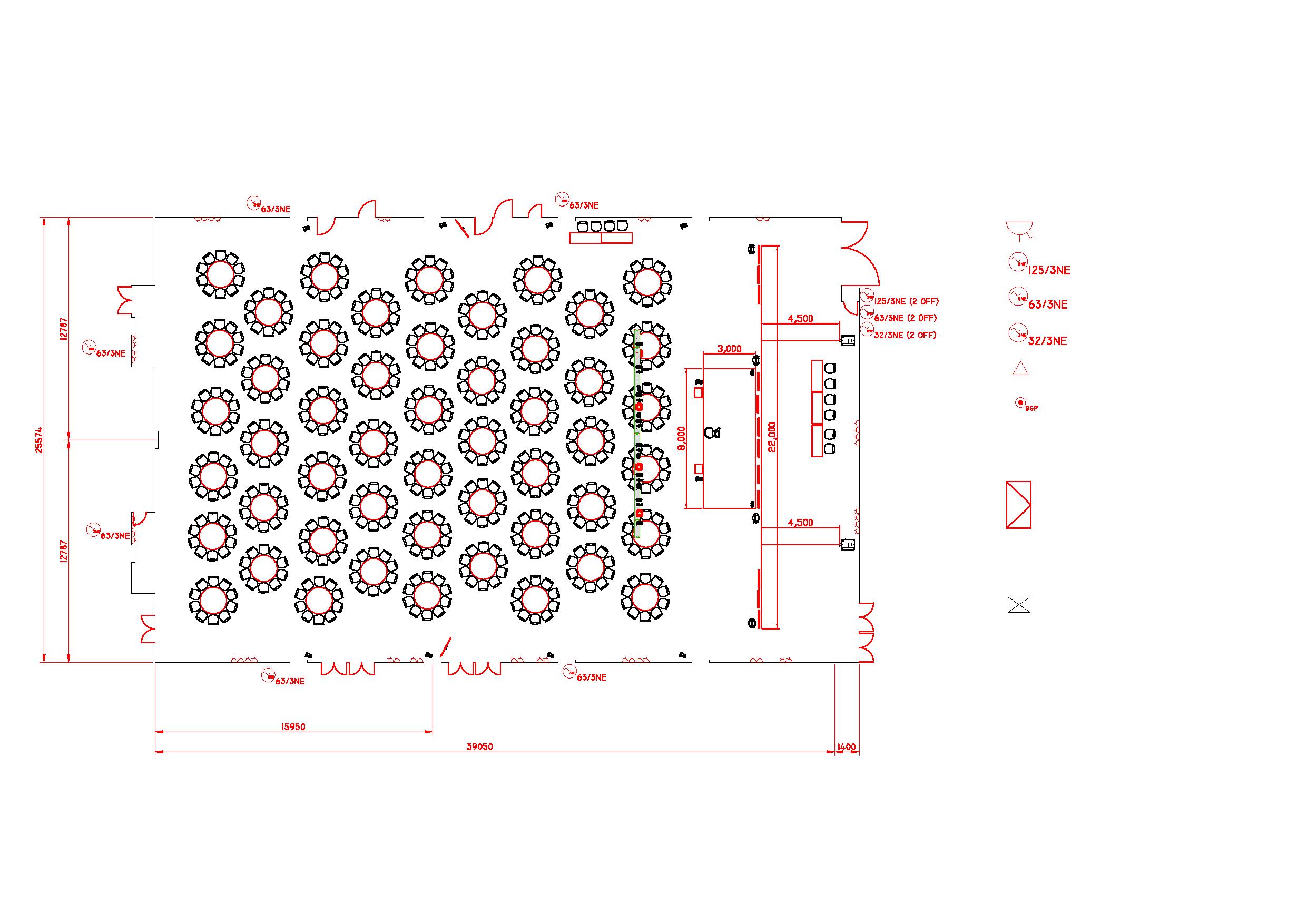 And Now it's Time to Pick up another Conference Production Project
With that proposal sent and the client mulling over my solution and recommendations, I still have time before the site visit to pick up another project I am around half way through planning. So more multi-tasking!
I have my technicians booked for this one, a really strong team, so I am in a good position already in that regard. Today is a good opportunity to devise a logistics plan and finalise the audio visual kit list. I have enough information to get these elements arranged, even with the inevitable client changes of mind to come (sorry, clients!!). I can break the back of these two tasks without the fear of having to completely re-think.
It's a big show with a lot of kit so I need to outsource the transport to one of our preferred partners. We discuss the access times and route and decide an 18 tonne truck will be the most suitable solution. With that organised and booked I look into a local crew to assist with the unloading and rig of the conference and the breakdown and reload of the vehicles after the show. I have a large technical team of 12 for the event but with a complex set up under quite tight time constraints I want an additional 6 crew to assist throughout the set up/breakdown.
One thing I do still have to complete is to block out the audio visual technical kit I need for this show. Working through each discipline of sound, video, projection, lighting, data and power individually, it isn't long till I have the perfect kit list for the event. With multiple events on most days, I log this into our system to ensure I have what I need for this production. I know that this won't be the final kit list I use. Changes will be made right up to the last minute, but this is a document to work from and I am pleased when I finally close the file that this particular conference is coming along very nicely.
Finally, it's Time for the Site Visit
A quick coffee and I am out of the door, on the road to my site visit. Technically, I have only had half a day in the office but feel like it was a productive day. With my site visit to come and the inevitable follow up work, I know tomorrow will be an equally busy day of juggling multiple projects. That's just a day in the life of a production manager though……….
If we can help you with your conference production, contact us or call us on 01295 770933. At least you'll know what we get up to behind the scenes now to make sure your conference is perfect. You'll be in safe hands with our conference production manager.