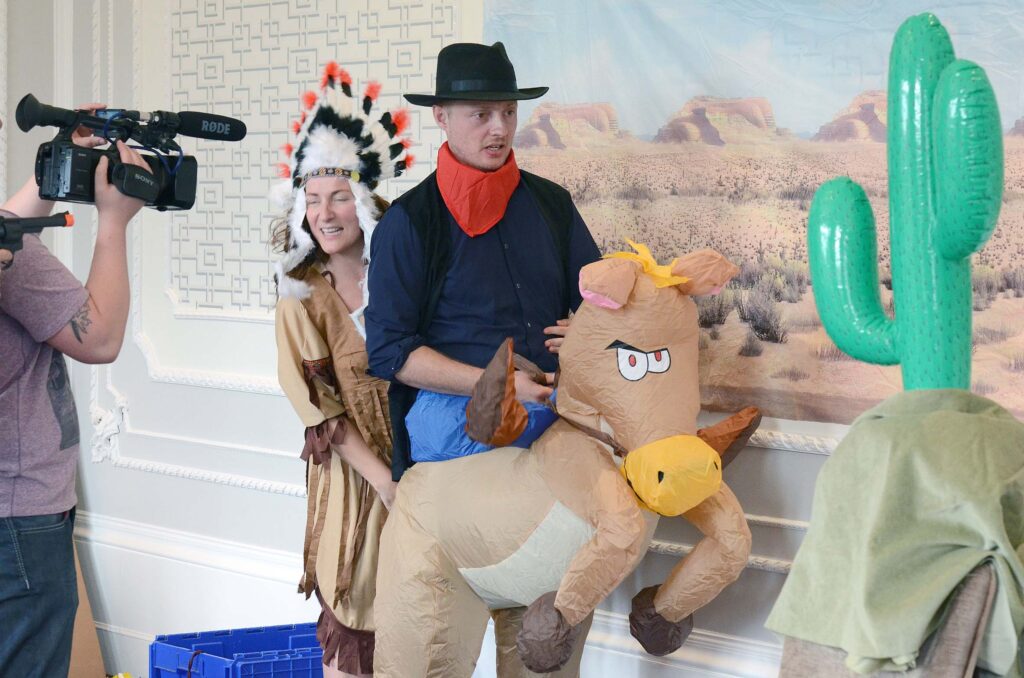 We were asked us to provide Creative Team Building Activities and Evening Entertainment
Our client had arranged a 3 day residential conference for 22 of its key staff at the Walton Hall Hotel in Warwickshire, which took place on 14th – 16th March 2017. We were contracted to provide evening entertainment and creative team building activities on two of the days that complemented the core message of the conference and reinforced the key objectives. This testimonial details what we did and features some very positive comments from a delighted client.
What we did for the Client
On night 1 of the event – 14th March – we provided a cocktail making masterclass pre-dinner. Here the guests got their own chance to mix three classic cocktails, learning from professional cocktail makers. This culminated in teams designing their very own cocktail for judges to taste and mark. After that during dinner we provided an informal pub quiz, between courses, to keep energy levels high.
On day two – 15th March – we delivered our film making event, Lights, Camera, Action. This is one of our most popular and creative team building activities. In this case, the teams created a 3 minute movie. The twist was that the movie message had to reflect the conference's objectives, which gave the delegates the opportunity to showcase what they had learnt throughout the conference.
Each team was presented with a theme (Space, Horror, Pirates etc…) a 4k broadcast quality camera, and all the props and costumes they would need. They then had 3 hours to script, storyboard and shoot their mini blockbuster. The resulting movies were then played back after dinner at the client's own 'Oscars Ceremony'. Huge applause greeted each movie, with the audience voting to choose the winners in a number of Oscar Categories. Just like the real thing.
The room was themed by us, and along with a full conference production set, we  ensured the guests enjoyed a night of fun, glitz and glam, (along with some team building learning as well!) as the picture above shows.
Looking for a
Great Team Building Day?
If you like this testimonial, challenge us to help make your next team building day truly memorable.
Challenge Us!
A Delighted Client Said:
"Hi Ben,
 I Just wanted to drop you a line to pass on our huge thanks to you and your team for helping to make our Kick-Off conference such a great success.
The guys loved the cocktail making and pub quiz, it was loads of fun, although a few sore heads were felt the following day!
Lights Camera Action went down exceptionally well, with everyone fully engaged and taking part, with hilarious and equally embarrassing results!  One of our Dutch guys commented that it was the best team building activity he has ever taken part in.  I very much look forward to receiving a copy of the movies and the out-takes.
Thanks once again Ben for all your efforts, yourself and your team are always a great pleasure to work with."
Contact us for Creative Team Building Activities
If your company is looking for a team building activity, as part of a conference or stand alone, then we would love to hear from you. Contact us or call us on 01295 770933 for an initial chat and if you like what you hear, challenge us to come up with some creative ideas that will really help you deliver your objectives.