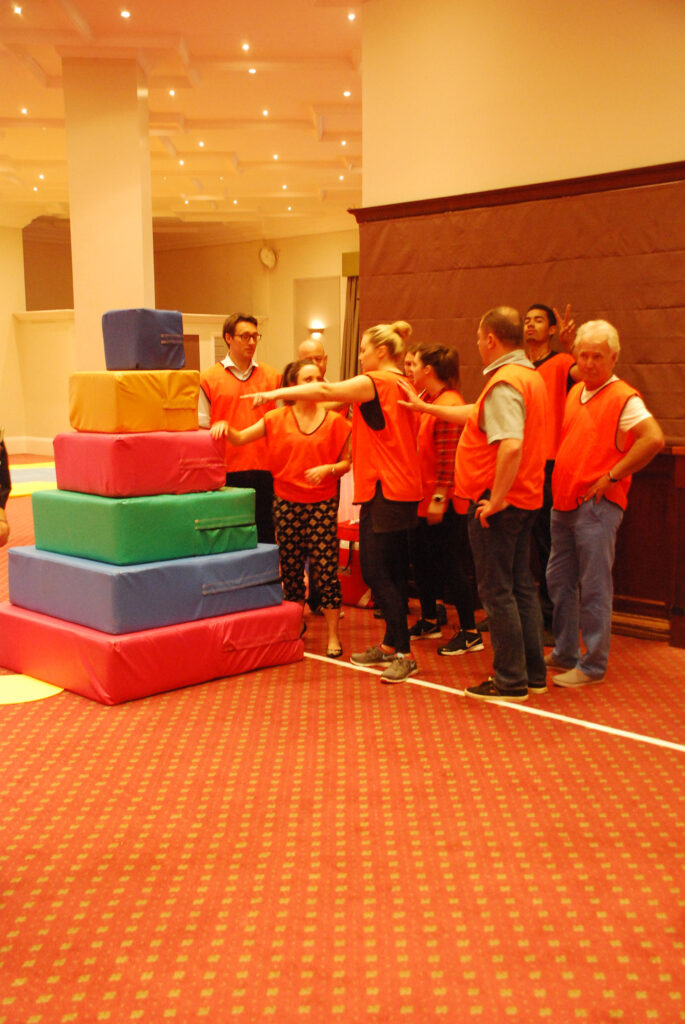 Our Labyrinth team building activity went down well
On 18th January 2017, we ran an indoor corporate team building activity for our client ICS Cool Energy. The venue was one of our favourites: Ardencote Manor in Warwickshire. The event was for 45 of their staff. The activity they selected for this important day was our popular and versatile Labyrinth Challenge.
Southampton headquartered ICS, challenged us to come up with a team building session. They wanted to encourage networking and team building between the sales teams responsible for their temperature control solutions. This testimonial is from a happy client.
Looking for a
Great Team Building Day?
If you like this testimonial, challenge us to help make your next team building day truly memorable.
Challenge Us!
Why Team Building and Why Labyrinth?
Despite our increasingly digitally connected world, there is no substitute for the value of team building exercises. This is where individuals and teams who are often out on the road get the chance to bond and work with their colleagues, face to face.
Our Labyrinth Challenge is actually a collective name for a range of physical and intellectual challenges that we devise to help teams get the most out of their day. The challenges we set are in the style of The Krypton Factor or The Crystal Maze. The emphasis is on working together to solve problems.
We structure each Labyrinth Challenge to meet the needs of the particular client. The result is that the execution is always different, and always fun.
This is what our client had to say
"The afternoon Labyrinth event was thoroughly enjoyed by all the delegates, especially  with the engineers present in the red team that were one of the talking points  of the challenge as they built a flawless example of a contraption that launched a rubber duck straight into a pond with the accuracy of a Swiss watchmaker  – a feat they performed several times!"
The client confirmed that interaction between all participants had been greatly enhanced thanks to the lessons learned. Everyone deemed the session a great success.
Free Venue Finding Service
Whether you're running a conference, exhibition or corporate team building activity, the venue is every bit as important as the activity itself. Finding the right venue can be tricky and time consuming. We offer a free venue finding service to help you find the right venue for your needs at the best possible price. In this case, Ardencote Manor was the perfect team building venue.
Contact us for a Corporate Team Building Activity
If your company is looking for something a bit different for a team building activity, challenge us to deliver what you need. Have a look at some of our other team building testimonials. If you like what you see, contact us or call us on 01295 770933 for an initial chat. We will be delighted to hear from you.