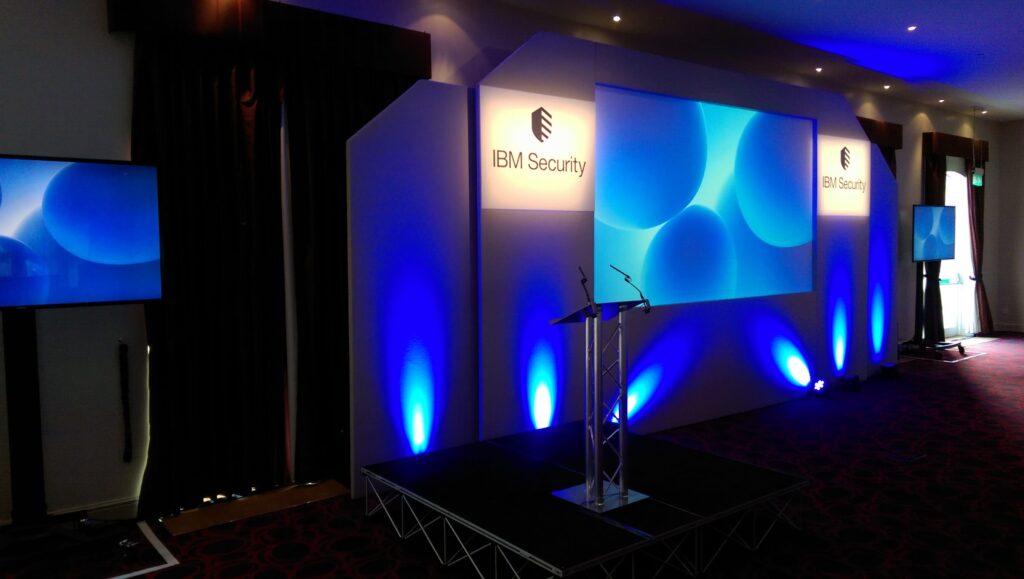 A Conference Production Company for all Sizes, Budgets and Challenges.
As a conference production company, see how we deliver exceptional conferences for all types and sizes of client and all budgets. This testimonial is from IBM Security whose 3 day conference we produced for them and 170 of their staff in September 2016 at the superb Walton Hall & Hotel in Warwickshire. The production was for a conference which included full audio visual support. It required us to solve some tricky technical challenges, and resulted in a delighted client.
Looking for a
Great Conference?
If you like this testimonial, challenge us to help make your next conference truly memorable.
Challenge Us!
Here's What the Client Said About Our Production Work
A satisfied customer is always our aim. In this case the client was more than satisfied. As you can see below, they finished off by looking forward to working with us again.
"A massive thank you from me to you and the Bright Vision Events team for supporting our event at Walton Hall. The set was fabulous, and the whole team were brilliant – flexible, calm and ensured everything ran smoothly.
Please pass on my thanks to all of the team. I have received some incredibly complimentary feedback from the management team. They do not issue praise of that calibre often so a huge well done.
Thanks again, great job and can't wait until we work together on the next project."
The Challenge for our Conference Production Skills
Every conference we work on has its own production challenges, and this one was no exception. Although we required a day to build the set for the 3 day conference, the planning took a lot longer than that as the venue, and more particularly the conference room, presented quite a logistical challenge.
This was because the room was being used at its maximum audience capacity, which meant the available space for the set was very limited. The challenge was to design and bring to life a concept which allowed the audience to fit comfortably in the room for all 3 days, whilst still providing a high level of audio visual support.
Our Solution to the Logistical Challenge
The solution we came up with was to build a floor mounted trussing system, which utilised the room's in-build pillars to hide the legs of the truss to enable us to fly all equipment at ceiling height. Our team of 4 technicians installed the system in a matter of hours, and proved to be a fantastic solution to the lack of space problem.
It all sounds very technical, of course. However, as a result, this work ensured a smooth and efficient event delivery. Here are a few of the things our technical solution helped us with:
The truss solution allowed us to use front projection onto a large 16:9 screen in a 4 metre set, with an HD laser 7k projector, whilst maximising the space left in the room.
The trussing was also utilised to fly all stage lighting and some of the sound system. This reduced the amount of additional equipment required in the room.
To overcome some additional sight line challenges caused by the existing pillars in the room, we installed additional 75" LED repeater screens so everyone had a really clear view of the screen content.
The show consisted of a combination of slides, videos, audio stings and social media platforms to keep the audience engaged. In addition we installed a 6 speaker PA system with additional sub-speakers. All data and video controlled through our HD switcher and a combination of laptops and MacBooks.
Contact us if You're Looking for a Conference Production Company
If you want to find a company to produce and manage your company's conference, why not give us a try? Take a look at some more of our conference production testimonials. 
If you like what you see, why not contact us? Or call us on 01295 770933 for an initial chat? We like a challenge!!