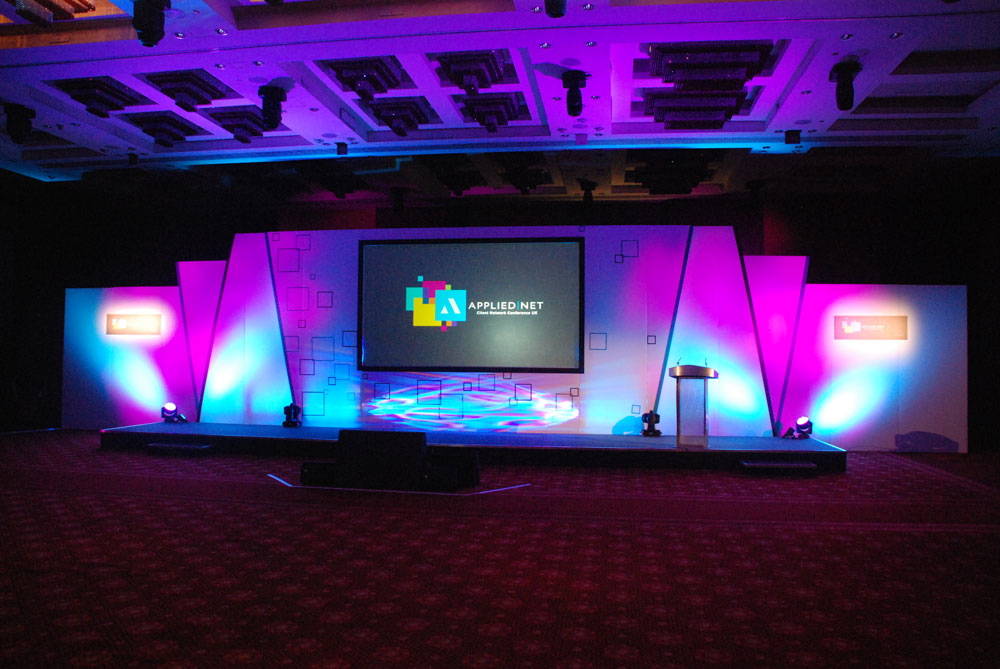 Bright Vision were retained to provide conference management services and audio visual support for the Applied Systems International Client Conference in September 2015 at the Millennium Gloucester Hotel in London. The conference is an annual event for Applied Systems' top  125 top clients and is the most important annual UK event they hold.
Looking for a
Great Conference?
If you like this testimonial, challenge us to help make your next conference truly memorable.
Challenge Us!
The Details of the Conference
The event consisted of 2 full days conference with keynote speeches, guest speakers and several breakout sessions. In the evening the event continued into a gala dinner with further entertainment, a comedian and a live band. Set up and rehearsals happened the day before the conference, which was atyrtended by 150 people.
Our Conference Management Services
We were commissioned to provide the infrastructure for the conference in terms of audio visual support on the day, as well as being involved in all pre-event production and post event evaluation. Our services included content design and production of all graphics for the slides and creation of a number of videos used during the show.
The conference was run and controlled by a 'show caller' who worked in conjunction with the production manager to ensure the whole event ran to schedule. Our onsite technical crew of 6 technicians were supported by set and stage builders and local crew.
Our audio visual solution included the creation of a Twitter page where the audience could interect and ask questions throughout the show. The questions were rolled out onto the main screen on a rolling banner at the bottom of the screen throughout the whole day.
A further requirement was the ability for presenters to roam the room controlling content to the main screen wirelessly from their ipad whilst they interacted with the audience live.
This is What Our Client Had to Say
"Just wanted to thank you again for all your efforts. It takes a lot to please my US colleagues so to have them talk so highly of you and your team is a big compliment in my view. Obviously the work you do is core to the event and it was just so helpful for me to leave it in such capable hands. It didn't go un-noticed that nothing was too much trouble, from the signage to the re-formatting of the powerpoint templates, and everyone was so lovely to work with, even allowing me to steal their food!
It looks like the event will happen again next year in one location, so I'm sure we'll be in touch in a few months to start planning again (yikes!). I'm very glad I pushed to have you on the event!
Thanks again and we'll speak soon!"
Applied Systems UK
For Professional Conference and Event Management for Your Clients, Contact Us
We were delighted to receive this testimonial, and will be happy to put you in touch with them for further details of our work.
If you are planning a conference for your clients, or staff,  and are looking for a professional conference organiser to plan and deliver a full conference production, including set building and Audio Visual support, please contact us or call us on 01295 770933 for an initial discussion.