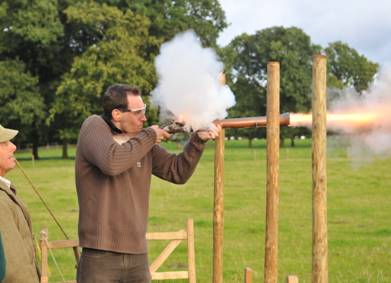 Sourcing the Right Corporate Event Supplier for Activities
Being tasked with delivering a corporate event whether that be team building, evening entertainment, conference production, exhibitions or road shows can be daunting. This is why many people turn to specialist companies who can provide event management expertise to deliver the event on time and often most importantly on budget.
But where do you start looking and how can you source a reliable company who has the credentials and experience to meet your expectations as well as those of your peers and work colleagues?
Where to Start Looking For Your Corporate Event Supplier
The Internet is often the starting point, but more research is required to make your decision. An event company should be more than happy to provide testimonials and references from happy clients who have used their services in the past. An event company should also know their field implicitly and in detail.
For example if you were looking at hosting a team building event, instant questions about the venue, numbers attending, demographics of the group, timings, what have they done before etc…. all spring to mind. If the first thing a company does is try to push one of their 'off the shelf' products at you that doesn't seem to fit your brief, take a step back. There is never a best fit for every event and companies who only have one or two solutions inevitably deliver average events.
Are One Stop Shops The Best Event Management Companies?
Searching for specialists in each field can be one answer, but it leaves you as the organiser with a whole heap of research to along with a huge list of contacts to talk to. Making sure all the companies liaise and work with each other is a headache before you start, let alone throughout the event. For this reason, the best event companies have become one stop shops, either providing a long list of services themselves in house drawing on past experience, or offering to manage the whole project on a client's behalf.
A good event management and production company will be able to source you a suitable venue, supply and manage the conference production, provide the correct specification of audio visual equipment, offer evening entertainment for the conference delegates, supply conference breakout activities and deliver a team building programme. And the best bit is you as the organiser need only one point of contact and all aspects of the event are tied together seamlessly.
At Bright Vision we offer a seamless event management and production service for all types of activity. Contact us or call us on 01295 770933 for an initial discussion.