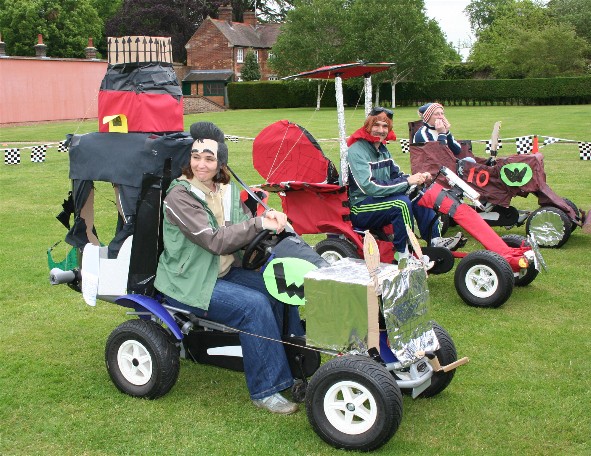 Quality Team Building Activities Work For Employees
Give Your Employees Quality Team Building Activities And See Them Give Back.
At Bright Vision Events we know that successful and happy employees are key to having a successful company. We're passionate about helping you maintain and produce employees that can deliver their best for your company. If you are looking to instil a new lease of life into your employees, to spread some motivation, then Bright Vision can help. This article looks at why our team building activities could just be what your company needs to be the best.
Motivational Team Building Activities
With exciting, energetic, and challenging activities, our team building events can really inspire your workers to excel in what they do. It may be the chance for them to rediscover themselves and their zest for their career by experiencing the benefits of hard work. They may even surprise themselves!
Whilst our activities are all about team building, they are also an opportunity for employees to stand out from the crowd; competition is healthy. If they stand out in our team building events, this sense of pride will transfer into the work place as the feeling of being good or perhaps the best at what they do builds confidence. Likewise, other teams may see defeat as giving them the hunger to strive to beat the other team next time. Our experience is that by giving time and attention to your employees via one of our team building activities, the chances are they will give more back to you in the workplace.
Promoting Team Spirit Through Team Building Activities
If your workplace could do with being brought together a little more, or staff morale needs promoting, then team building can really help with this. If you sense a lack of communication or team spirit amongst your employees lack communication, then you'll probably see that this will go on to affect their working ability and productivity at some stage.
A workplace that resembles a team is almost always much more successful. Our "it's a knockout challenge", for example, is an hilarious way for staff to encourage each other in order to achieve the desired outcome. It's a great ice breaker for new staff and can also break down barriers in an enjoyable way.
Inspiring Events Leave Lasting Impressions
At Bright Vision, we only employ highly motivated and imaginative staff with the skills to create exciting and innovative ways to deliver the best in team building events. 100% goes into every team building activity we organise in order to ensure we deliver a day that will be catered towards inspiring your company!
Take our "out of this world" activity, for example. This is a bespoke event that is genuinely inspirational and is sure to leave a positive lasting impression on all. Set at the National Space Centre in Leicester and with a science and astronomy theme this activity demonstrates that we don't cut any corners when it comes to delivering only the best to inspire your staff to deliver only their best in your workplace. Click here to see our range of team building activities.
Contact Us To Discuss How We Can Help With Your Next Team Building Event.
At Bright Vision we are experienced in delivering exceptional indoor and outdoor team building events and activities for all types of companies.
To find out more, contact us or call us on 01295 770933 for an initial discussion of your requirements