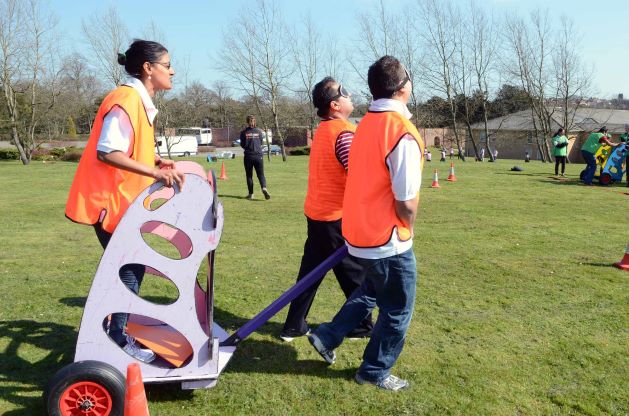 Outdoor Corporate Team Building – Bright Vision delivers the event and Borrow My Garden provides the venue.
We recently wrote an article for our friends at Borrow My Garden about outdoor corporate team building events and the importance of finding the right venue for them, especially now that the post pandemic demand for such events has increased significantly. We deliver the event and Borrow My Garden provides the venue. Click here for the full story.
A quick summary of the Borrow my Garden article.
Getting the right outdoor space is key, which is where Borrow my Garden come in. Founded in 2019, it is a large online database of fully vetted and approved outdoor spaces which can be used for all sorts of outdoor events, not least team building. They offer venues from "the backdrop of a beautiful landscaped garden to the rugged feel of a farmers field," and everything in between, with camping and glamping for overnight accommodation if needed.
Once the decision has been made to go for an outdoor event, and the client has decided which one to choose from our wide range of team building activities, the pre-event planning swings into action.
Meeting to discuss and understand the client's objectives
Select the type of event
Select the venue – that's where Borrow my Garden come in, with their huge range of outdoor spaces to choose from, including: "castle grounds, show-grounds, farms, race-courses, islands and private gardens."
What our clients say
We have a fantastic range of outdoor team building activities to offer, from our Labyrinth Challenge, Alternative Olympics and School Sports Day right through to Treasure Hunts, Duck Herding and Archery.
The most important thing, of course, is what our clients say about the event. Take a look at some of our team building event testimonials.
Talk to us about Outdoor Corporate Team Building Events
For a great outdoor corporate team building event, all you need to do is mix our event management and production expertise with Borrow my Garden and the result is a happy client.
Contact us or call us on 01295 770933 for an initial, no obligation chat.