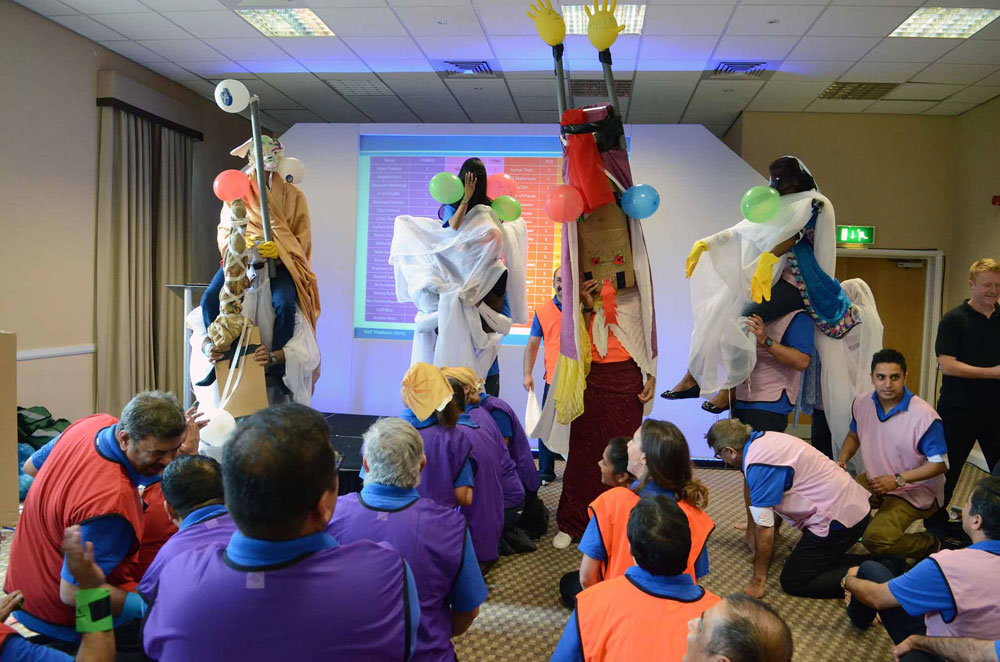 New Thinking for Team Building Activities and Events
Bright Vision offers a range of solutions for team building activities and events that will take your training day from something that your staff might view with trepidation or a lack of enthusiasm to one they look forward to. This article looks at our range of itineraries for both outdoor and indoor team building events.
Team Building Activities and Psychological Profiling
We offer unusual team building activities and psychological profiling which is where our new thinking is really evident. Taking the step to have your team psychologically profiled may seem like a step into a science fiction novel, but the benefits shouldn't be underestimated. Typically, our team uses the Myers-Briggs type indicator, as this approach has a strong body of research supporting it and a lack of technical jargon, meaning that the results can easily be transferred in to actionable plans.
This methodology allows participants to understand more about why they go about activities in the manner that they do and that while others in the workplace work in different styles, there are legitimate reasons why they do so. The outcomes of psychological profiling enable workers to come to terms with their work colleagues' styles and create stronger working relationships moving forward.
We Have a Wide Range of New and Unusual Team Building Events
Our wide range of unusual team building events means that there are plenty of options for all types of companies. Perhaps your team always leans towards the wacky or maybe your usual business environment is rather stuffy and you are looking to break the mould. Our range of events includes:
An out of this world experience,
A trip to the old west,
The opportunity to star in your own short film.
Within each of these outline events there are a series of specially crafted team building activities that will allow your team to strengthen their working relationships. As you would expect with such events there is a heavy emphasis on the creative elements, which help people to interact with each other in a more natural way than with other directed tasks.
Contact Us for More On Our Team Building Events
Whichever style of team building event you opt for, indoor team building or outdoor, we are confident that you will be satisfied with the results and that your team will leave having had a great day and feeling more unified as a result.
To find out more, contact us or call us on 01295 770933 for an initial discussion of your requirements.