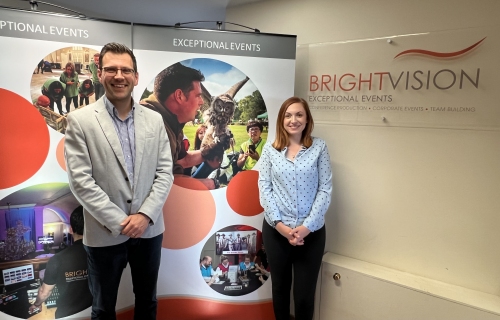 Introducing our new Corporate Events Manager, Bayley Lawrence
Bayley is the latest addition to our team in 2022, as we continue our impressive performance this year
We are delighted to welcome Bayley Lawrence on board as a corporate events manager, and the latest addition to our growing team. Bayley has over 6 years of experience in corporate events planning and management, and has managed conferences, awards ceremonies, concerts, exhibitions, product launches, sporting events, team building days, roadshows and more for a wide range of clients.
Managing Director Ben Hull commented:
"We are incredibly pleased that Bayley has joined the Bright Vision Events team as we continue to grow and expand the business. She is the perfect fit for the business, sharing our core value of always delivering the highest standard of corporate events to our clients. To secure someone of Bayley's calibre and experience at this point in the company's expansion is testament to the journey we are on as we continue to build on what has already been a highly successful year.
Bayley's experience in planning and delivering large B2B corporate events for Blue Chip clients only enhances our ability and pride in retaining and developing key accounts and Bayley will be a fantastic asset to the team."
"I am so excited to be joining the team here at Bright Vision Events. The whole team pride themselves on their first-class service and the exceptional experiences they deliver, so I cannot wait to get stuck in and learn from the best!"
Bayley's appointment could not have come soon enough, following the arrival of our new partnership manager, Sarah Shirley, in late 2021. Having weathered the disruption to the live, face to face events industry caused by the pandemic thanks to a significant investment in our virtual events' capability, it is now all systems go. Take a look at some of our recent testimonials to see what we have been doing for our clients in 2022.
If you are looking to host corporate events in 2022 (live, hybrid or virtual) in 2022, then please contact us, or call us on 01295 770933, for a no obligation initial chat.