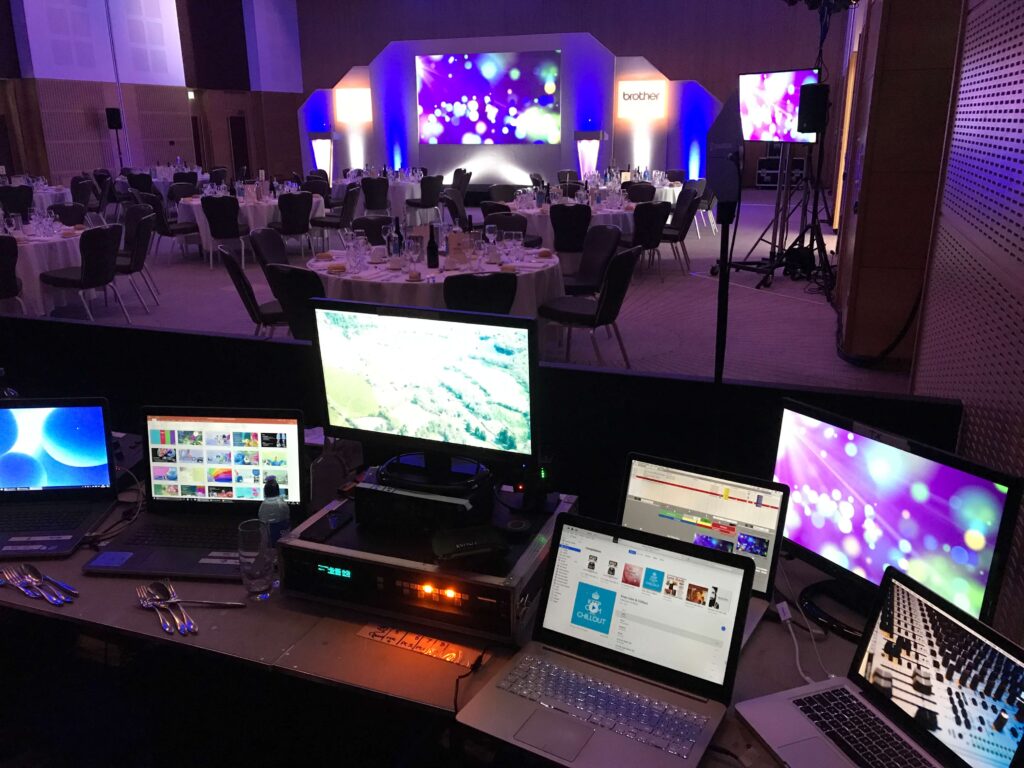 Our New Corporate Events Company Brochure
Bright Vision Events is a specialist Corporate Events Company, from planning and producing ato managing. Our clients tell us we bring a fresh, creative and innovative approach to corporate events of all types: take a look at how we produce and manage conferences, exhibitions, team building and themed events .
We Put Just as Much Effort Into Our New Brochure as We Do Into Our Events!
We wanted to 'shout about' our new name and decided it was time to design and produce a Bright Vision Events corporate events company brochure. Something we had not had before! And we decided to print some as well as create a digital version, because we know people still like to have hard copies of useful material.
We did a lot of research and decided we wanted to produce a brochure with a basic overview of our products, heavy on images, with a guide to our website for more detail.
As with our events, we started with a 'brainstorming' session for ideas of content, pictures, layout and design. Using the main areas of the business as our starting point: Conferences, Exhibitions, Team Building, Activities & Family Fun Days, Evening Events, Event theming and Free Venue Finding, we started to collate images to represent each section.
One page per department meant we could add a brief description and display images to showcase our products and services as a corporate event company. Our main aim was to have strong visuals to compliment the descriptions. A brochure is no different to a website – what attracts people is good imagery and a strong headline. Only if these are interesting enough will people read on.
A template design was created which meant we could drop images into the template, add the text and  the all important social media information: Twitter, Instagram, Facebook and LinkedIn. We  worked closely with our design team to produce the brochure, making several changes along the way. We also shared the progress with the team here at Bright Vision. Their input was crucial. After all, they're going to be the people who hand it out to potential clients.
Looking for a
Great Corporate Event?
Whatever your ideas, challenge us to help make your next conference, exhibition, team building day, themed or evening event truly memorable.
Challenge Us!
We're Proud to Present Our New Corporate Events Company Brochure
The new brochure is now printed and digitised and we're really proud of it. Take a look at the new brochure here.
If you would like a printed copy, just click here to go to our contact us page, fill in your details, and we'll put one in the post for you.
If you or your company are looking for some fresh ideas from your corporate events company, give us a call on 01295 770933 or contact us. We would love to hear from you.