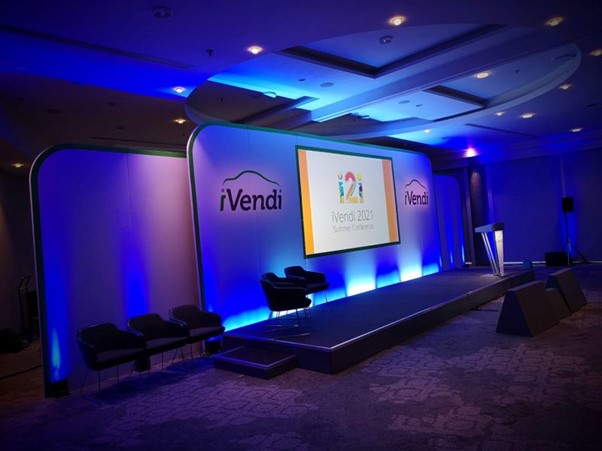 Our Live Face-to-Face Events and Conference Management Services are in heavy demand
September 2021 was the busiest month yet, post lockdown, for face-to-face events. However, Live Streaming for Virtual Events is still popular.
In the early days of the first Covid-19 lockdown, we pivoted away from live, face to face corporate events, and invested heavily in the technology needed for our own in-house studio to ensure our virtual offering was state of the art. Our style of Conference Management Services changed and it proved a wise decision – within a matter of weeks from late March 2020, the volume of our events that had a virtual element went up from under 10% to 100%. This included conferences, exhibitions and team building events. In the run up to Christmas 2020, for example, demand for our Virtual Escape Room team building event, for example, was staggering.
However, as lockdown was progressively eased from Spring 2021 onwards, face-to-face events slowly returned, and really took off again in September 2021, as Ben Hull our Managing Director explains.
Events in September
"September 2021 was full on for the Bright Vision Events team. In September we managed to deliver 55 events, from conferences to festivals and exhibitions to team builds, which represents a really strong month for us us. Long may that continue! Of these, 12 had a virtual, live streaming element to them, meaning that percentage had grown from under 10% pre-pandemic to 22% now, which means my prediction that the growth in live streaming was here to stay has proven to be accurate. Here's how things panned out week by week."
Week 1 – 13 events:
"Been a crazy week of events, 3 large conferences, 3 team builds, 2 remote streams, 2 virtual team building events, 1 hybrid conference, 1 exhibition stand and 1 themed dinner. The variety of events we get involved with now has never been greater and our industry is at long last back up and running. Long may that continue and thanks to the team for getting us through week 1 of September. Only 3 more to go!"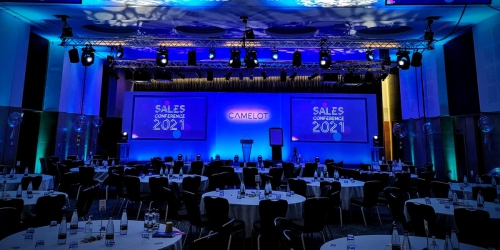 Week 2 – 10 events:
"So, as week 2 of September draws to a close, we take another deep breath. Events are coming in thick and fast and the return of face-to-face events shows no sign of slowing down which is fantastic. This week we have delivered 1 x festival, 2 x conferences (one in a massive marquee), 6 x large team builds and 1 x virtual team build. Seemed fitting to show an outdoor photo, below, as we've spent most of the week braving the weather! Another sterling performance from the Bright Vision Team. I am very lucky to have such brilliant crew."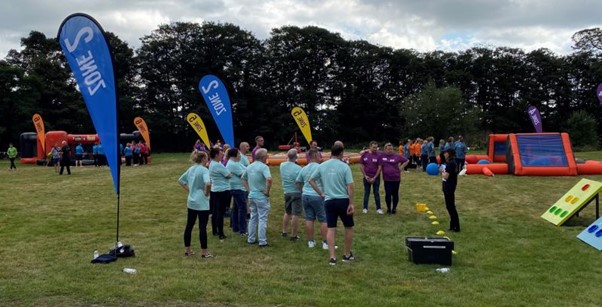 Week 3 – 19 events
"Week 3 of 4 complete and once again it's been an incredibly busy one. In terms of volume of events, this week the team have delivered the most so far this month. We've had 1 conference and 1 live stream, 2 small exhibition stand builds, 1 virtual team build and, wait for it, 14 face to face team builds! Not quite sure how many times I can keep complimenting my team, but they are truly outstanding!"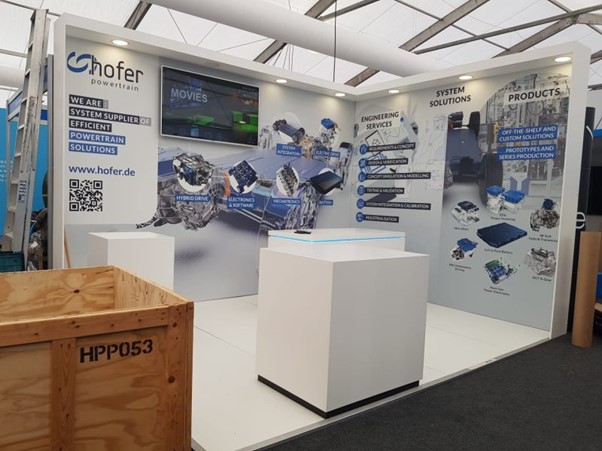 Week 4 – 13 events
"Well September, that's a wrap! Been quite some month and I couldn't be prouder of the team and what they have managed to deliver over the last 4 weeks. The final week saw a real mix between face to face and virtual events with the Bright Vision team delivering 3 conferences, 1 remote stream, 3 virtual team builds, 2 exhibition stands and 4 team builds. None of these events happen overnight, and in many cases planning started weeks or even months ago. October bring it on!"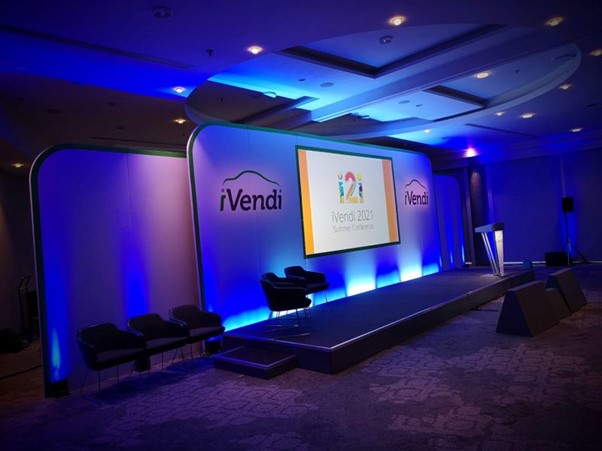 Here's to continued good times ahead
No-one, of course, could have predicted the arrival of Covid-19, and the effect it would have on the country as a whole and our own area, the events industry, in particular. We're certainly not going to make any predictions about how things will pan out over the next few months. However, what we can say is that we are more well prepared for whatever is thrown at us than ever.
In response to the massive challenges presented by Covid-19, Bright Vision Events developed Live Conference Streaming products, Hybrid Events and on-line Virtual Team Building events, and for 2020 and the first half of 2021 we functioned as a producer of virtual and online events. Now we're back to delivering whatever the client wants, because Conference Management Services now means: fully virtual, hybrid or fully face-to-face.
Contact us or call us on 01295 770933 for an initial chat with our Event and Conference Management Services team. We will find a solution for your event requirements.