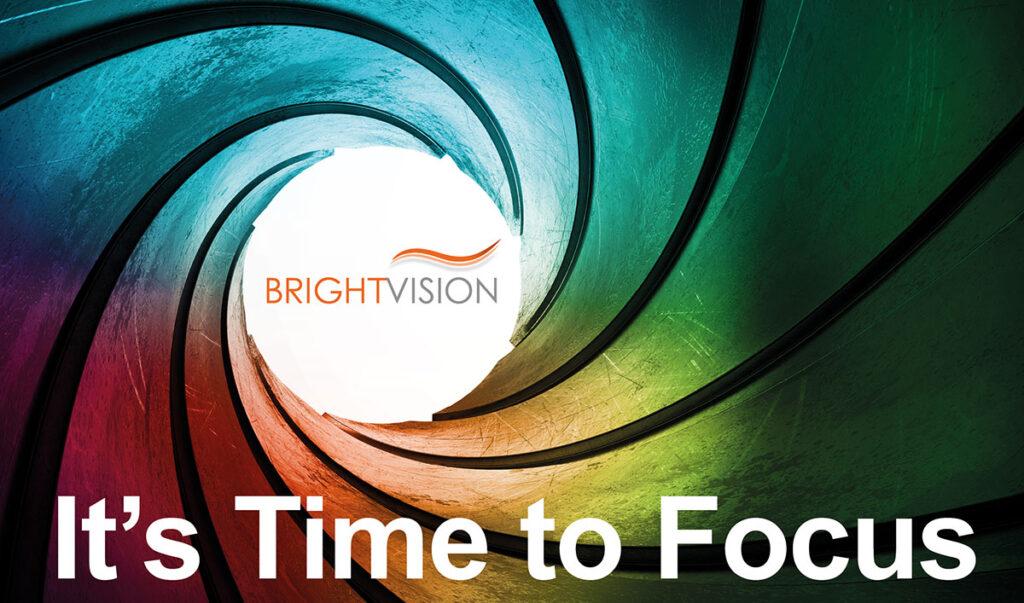 Kick off 2022 with a Bang!
We've got everything you need to make a perfect start for your 2022 Corporate Events – Face to Face or Virtual
For nearly two years corporate events and conference planning has focused on Wi-Fi speeds, video platforms, remote attendees and remembering to switch off mute. But for 2022 all options are available and Bright Vision Events are here to help you through.

So the question is, what to do and where to go as you Kick Off 2022? With our professional event management specialists, technical support, bespoke set designs and professional sound and lighting, you have an opportunity to plan an impactful, memorable, kick off event.

Regardless of the physical or virtual setting, you'll want your next conference to be the most engaging and successful you've held so far and Bright Vision Events will bring the skills and experience you need to help Kick Off 2022 with a bang.
Stage and Set
Depending on the size of your room and audience, you could choose from one large screen, or any combination of multi-screens, to ensure that your message is seen by all. The screen will be built into a set that can be fully personalised and branded for your conference.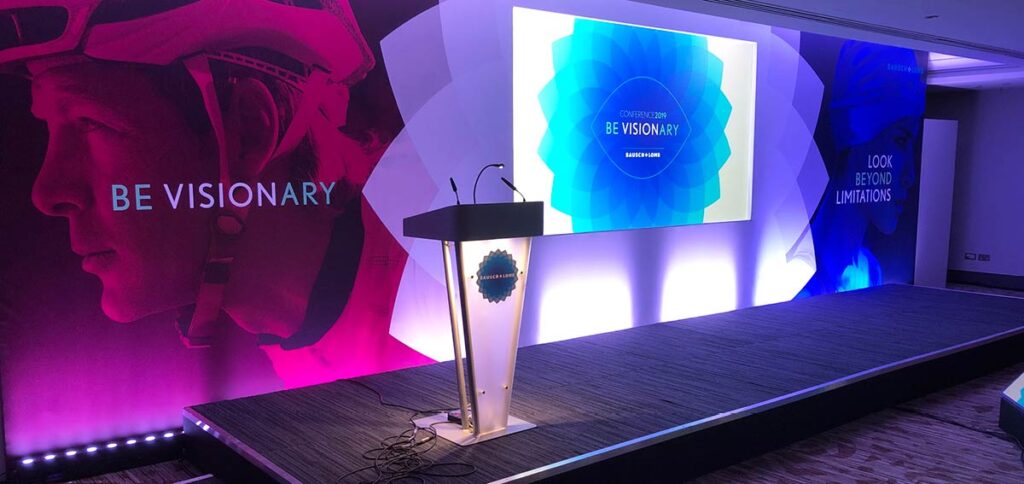 Sound and Lighting
Effective lighting will help highlight your presenters, branding and with the addition of moving lights create that special "wow factor". Then to ensure that your important business messages reach your audience we will provide you with a high-quality professional sound package tailoring those needs to the acoustics of the room.
Conference Support
We will appoint a dedicated team of event management specialists and technicians who will work with you and provide a slick and professional approach. From finding the perfect venue or online platform, all pre-event planning in the run up to your event through to on the day production.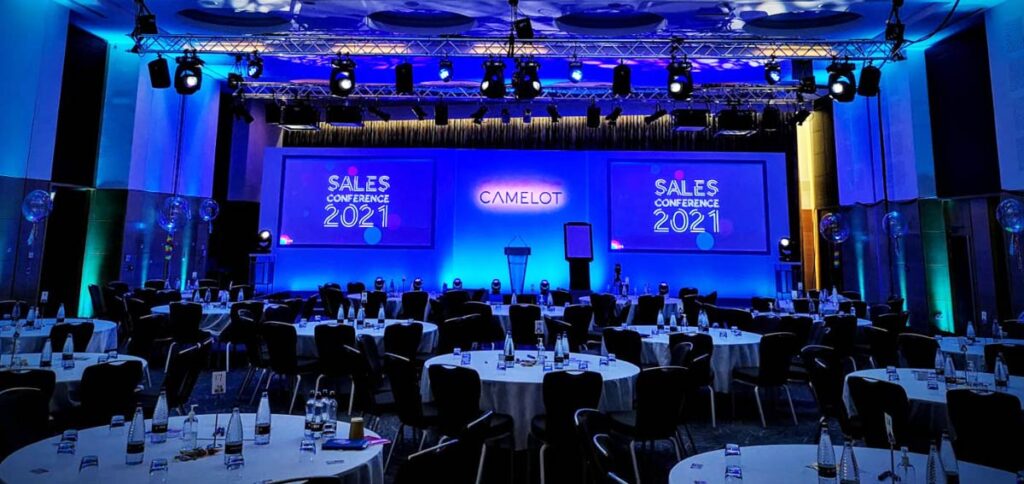 Virtual and Hybrid Conferences
Remote, Live Studio and Hybrid Conferencing are specialisms of Bright Vision Events as we help our clients navigate the challenges of working virtually. Our live streamed virtual event platform allows us to create a bespoke microsite for each event giving our clients a highly professional image along with unrivalled technical support for the production of their virtual events.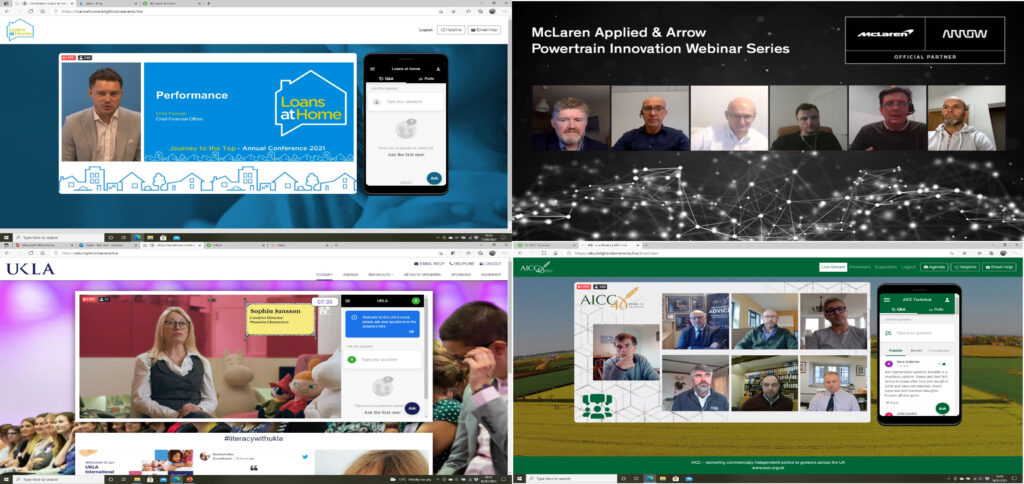 What they're saying about Bright Vision Events
A really good success, we've had so much good feedback and were all really pleased with how the day went. Thank you to you and the team, the day went perfectly in our eyes!
Camelot UK, Nov 21

We cannot thank your team enough for yesterday. We have a fantastic conference; it all went exactly how we wanted and the words 'Best Conference ever' were even mentioned.
The Curve Group, Nov 21

The conference today went extremely well. Great management and fab platform from Bright Vision. We had over 400 people registered and there were about 300 people on-line at any one time which is a great result, many more than we could get into a room.
National Perinatal Epidemiology Unit, University of Oxford, Nov 21

The decision to opt for your 'platform' was the best decision we could have made as you have enriched the conference through the professional way in which you have showcased our work. I am truly thankful to you and your team. I cannot think how it could have gone any better. I hope we can work together in the future as it has just been stunning!
UK Literacy Association, Jul 21
Click here to see some more testimonials.
Contact us about your Corporate Events for 2022
Our dedicated team of conference professionals are waiting to hear from you, so contact usor call us on 01295 770933 to see how we can make your 2022 Kick Off Event the best one yet.

The Team at Bright Vision Events