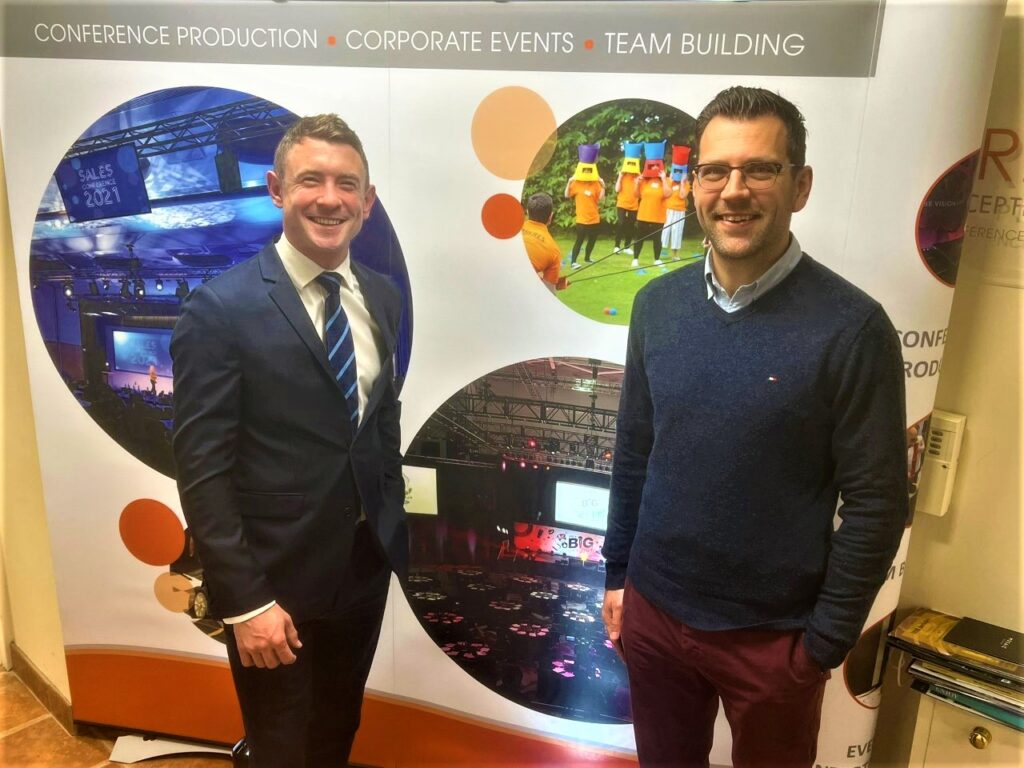 Introducing our latest new Events Manager, James Gibney
James joins us as we continue to grow, having freelanced for us for 5 years.
2022 was a record year for us at Bright Vision Events, with the team completing more events than ever, attended by more delegates than ever. With that success, of course, comes the need for more employees to meet that demand, and, most importantly, the right people who can deliver the exceptional events – team building, conferences and themed events – that we have built our reputation on.
It always helps when you know someone already, and that is certainly the case with James, who has worked with us as a freelance facilitator for over 5 years. This means that he already knows our products, our culture, the standards we set ourselves, and where the business is heading. It also means that from the moment he joined us full-time he was able to 'hit the ground running' and contribute immediately to our growth as a business.
"It feels strange to see James as a new employee as he has been involved with the business for a number of years in a freelance capacity. Since I first met James, I instantly saw his potential in the event industry. His personality is perfectly suited to a client facing operational role and this is exactly how he is positioned in the business.
As our latest event manager, James will be a key face in the field, delivering our events to the highest standards and displaying his ability to lead teams and guide delegates through our experiences. It has taken me nearly five years to get James on-board, but my persistence has finally paid off. He is a huge asset to the business and everyone at Bright Vision Events wishes him the very best in joining us on our journey."
As James says:
"It has been a pleasure to come to work ever since joining the Bright Vision team as a full-time employee. Everyday pushes me out of my comfort zone and I have already learned so much. I could not be happier, and I am looking forward to 2023!"
Contact us to talk about your corporate event plans in 2023
If you are looking to host corporate events from team building to conferences, and everything in between, in 2023 (live, hybrid or virtual), then please contact us, or call us on 01295 770933, for a no obligation initial chat. With James on board, adding to our existing team, we are well placed to continue to deliver exceptional events.