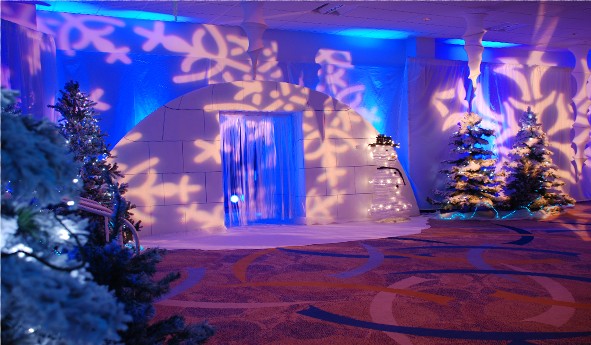 How to plan your Christmas party night
We might only be in September, but Christmas is just 3 months away and your colleagues will be expecting an invitation to the Christmas party night sometime soon!
Here's our mini guide to help you plan the perfect office Christmas party and ensure your office party goes with a bang.
Set the budget
The first thing you need to know is 'how much money can I spend on giving the team a night to remember?' Once the budget is set, be realistic with a venue choice and make sure you have a contingency plan for unforeseen costs or emergencies.
Set a date
The day of the week is as important as the date itself, so set a date as soon as possible. Weekdays are usually cheaper than weekends but you have to think about whether you're staff will be in a fit state at work the morning after the night before!! Friday and Saturday nights are more popular, but availability will be limited and prices usually higher.
Make sure you get a date in everyone's diary as early as possible, then start the all-important task of finding a venue.
Find a venue
It's so important when looking for a venue to go and visit before you book to make sure it is suitable. A cheap venue might not be such a bargain if you have to add costs for novelties, decorations, furniture hire, etc.
Bright Vision Events offer a free venue finding service. Contact us to discuss what you need and our experts will use their experience, knowledge and in-depth venue database to find and recommend the location most suited to your particular requirements.
It's ok to ask:
Is there flexibility in booking numbers?
Is the party package negotiable?
Does the quote include everything you expect?
Food and drink
A sit down meal or a buffet is the usual expectation at a Christmas party night. What would people prefer? Don't forget to cater for all dietary requirements.
The food at a party can make or break an event so make the right choice for your company and staff.
Don't forget the Entertainment
Music, entertainment and theming is important. Get the music right and your Christmas party will be talked about until the next party. Make sure you have some tunes to cater for every taste and get people up and dancing.
You may want to add some pre- dinner activities for example cocktail making or wine tasting. The options for post-dinner evening entertainment are endless: a magician or comedian, live band, casino tables or games tournament to name just a few.
Bright Vision Events have a fantastic range of evening entertainments. We'll be happy to talk through your requirements and recommend some superb entertainment for your party.
Organise transport
How are your guests going to get to the venue? Are they expected to arrange their own transport? If yes, make this clear on the invitation. If there is an option for an overnight stay at the venue, try to negotiate a special discounted rate. Let your colleagues know this is an option.
Send invitations
Make your invitations fun, creative and bright so it feels like a special event that everyone will look forward to. Ensure the RSVP is clear and gives a cut-off date.
Seating plan
Once you know how many people will be attending the event, you may want to organise a seating plan. Allowing everyone to sit where they like on the night can result in disappointment for some people, and it can also take a while to get everyone seated. A table plan is the best option!
On the night
Remember this is your party too, so sit back and relax; all your hard work is done. Enjoy your party!
After the event
Ask your colleagues for feedback. This will help for planning next year's party.
Happy planning!
Contact if You Would Like Some Help Planning Your Christmas Party Night
If you need some help with ideas or would like us to plan and manage your company's Christmas Party Night, contact us or call us on 01295 770933 for an in initial chat.