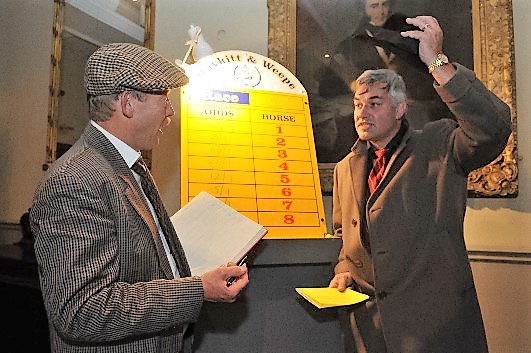 How to Get the Evening Entertainment Right
Tips for Getting Evening Entertainment Right.
Evening entertainment plays a huge part when it comes to organising a corporate event. This is because, coming as they do at the end of a conference or team building day, it is vital to round things off on a high note. However, with so many evening entertainment options to choose from how do you decide which one will work best for your company? As specialists in corporate event management, our aim is to deliver the perfect entertainment to fit your criteria and objectives. Here are some tips to help you get the evening right.
Tip One – The Guests need to enjoy themselves.
Sounds obvious doesn't it? We know from experience, however, that one of the most important factors for the success of any event is that the guests enjoy themselves. This normally means the evening entertainment element of the event. Strangely, though, it is often the very last element to get booked and sometimes is not given the careful thought required to get the best result. So our advice is don't leave it 'til last.
Tip Two – Consider your venue at an early stage.
There are many options you can choose from for your evening entertainment, including: Casino nights, Race nights, Cocktail making, Murder mystery nights and many more. Challenge us to come up with some new evening entertainment ideas to ensure your guest have a great time.


However, you need to ensure you get the venue right. What might be right for your conference or training day earlier in the day might not be quite right for your evening entertainment. An Important factor to consider at the venue booking stage is to check with the venue that they have suitable space for everyone and the entertainment. The space needed may vary depending on the type of entertainment you have chosen, so it is always good to check what space is required.
We offer a free venue finding service to help you get exactly what you need.
Tip Three – It's all about planning
Once you have a venue booked, then the planning starts! Some of the key questions are:
When would you like the entertainment to take place? How would you like things to start? There are many options for pre-dinner entertainment. To create the perfect atmosphere for when your guests arrive, a harpist is worth considering or maybe a wine tasting to get everyone in the right mood.
Would you like your guests to take part in interactive entertainment throughout dinner? Our fabulous QuizMania will get everyone involved and lots of fun will be had. Other entertainment that can be run throughout the evening, between courses, includes: Race night, Banzai night and Murder mystery.
Having a formal dinner? Then why not have after dinner entertainment to round things off? Our entertainment is guaranteed to have your guests talking for weeks after in the office! Casino nights, Games Tournament or the Ultimate Gameshow are all popular entertainment options.
Contact us for Evening Entertainment Ideas.
We've provided evening entertainment for many clients over the years. Click here to see some testimonials. We can help you to arrange a fun packed, memorable night of evening entertainment for your guests.
Contact us or call us on 01295 770933 if you are planning an evening activity for your corporate conference and challenge us to deliver a memorable event.