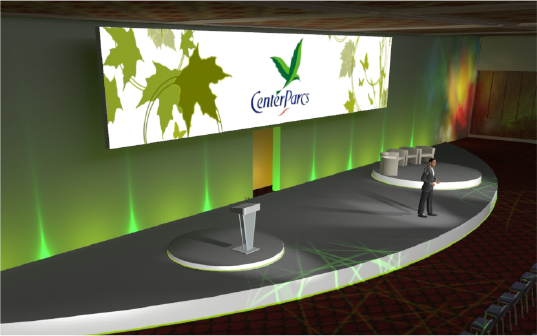 Free venue finding service for corporate events
Our Free Venue Finding Service Can Really Make Your Conference or Event. 
Here at Bright Vision Events we know how important it is to find the right venue for your corporate event. If you're looking for a venue for the perfect Conference, Exhibition or Team Building Activity, the wrong venue can easily ruin an otherwise well planned and managed event. As part of our Events and Conference Management Services, we offer a free venue finding service to help you find the right venue for your event, no matter how big or small or where you want it to take place. This article looks at how we work to find the perfect venue for your event
We Can Arrange Discounted Rates as Part of our Venue Finding Service
As members of the Hotel Booking Agents Association (HBAA) we have access to discounted rates and can negotiate the best possible rate for you. In addition, our long experience and knowledge of the industry means we are well placed to find and recommend a venue that will suit the theme, mood and size of your event, as well as your budget.
We Keep in Touch Regularly With Many Venues
Venues can change over time, usually (but not always) for the better, and it's our job to know what's going on with them. We have regular meetings with many of the venues that we recommend, so that we are always up to date with any changes – building work, upgrades, new facilities, etc. – that have taken place or are scheduled.  This enables us to always pass on accurate and up-to-date information to our clients who are using our venue finding service.
Above all, of course, we know that it is just as important to maintain strong relationships with a venue's conferences and events team as it is with our clients.
What Happens Once You Have Chosen Your Venue?
Once you have made a decision on your venue, we work with the events team at the venue to start the planning process, as part of our Event or Conference Management Service. We understand that when it comes to a successful event, it often comes down to the fine details, which is why at Bright Vision Events we take on the role of planning and managing your event from start to finish to ensure a smooth running event on the day.
The planning stage of any event is very important from the word go, so the first thing we do is arrange a suitable time for our team to meet you at the chosen venue, or if time is tight, via a conference call or Skype.  As ever, it's attention to detail that counts, and this meeting will allow us to get a real feel for your requirements and what is required of the venue, enabling us to visualise how your event will run.
Our Top Tips for Planning an Event
Choose the right venue for your event
Make a list of details
Stay within your budget
Communication is key
Enjoy it!
Choosing the right venue comes right at the top of the list. A great venue really can make a fantastic event. Click here for some testimonials from our clients.
Contact Us to Use Our Free Venue Finding Service
Whether you are looking in the UK or internationally, for a large-scale venue or an intimate setting, we have the skills and experience to deliver exactly what you want, from conferences and exhibitions to team building activities, and it all starts with our free venue finding service. Contact us or call us on 01295 770933 for an initial discussion.