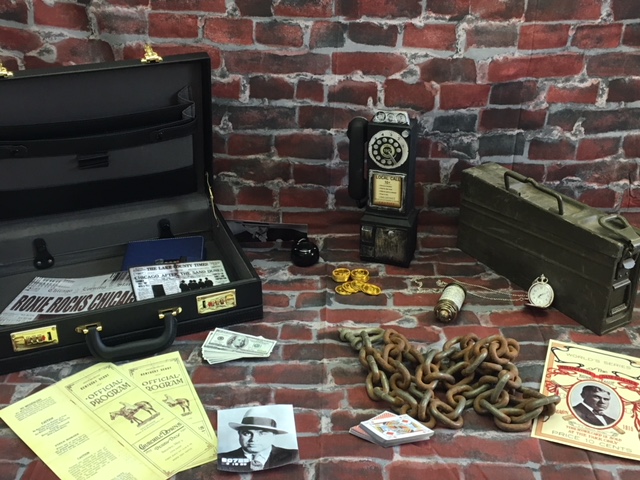 Developing New Creative Team Building Activities
How We Developed the Escape Room as One of Our New Creative Team Building Activities
As a corporate events company, one of the main strands of our business is running creative team building activities for our clients, both indoor and outdoor. We offer an extensive portfolio of team building activities, all of which can be tweaked and adapted to the specific requirements of our clients. All are creative, and all are tried and trusted to deliver exactly what our clients want. But how do we develop new team building activities to ensure we are ahead of the market? In this article, we look at our newest team building activity, the Escape Room, and detail the process we went through before it was ready to bring to market.
Escape Rooms are Popular
We had been aware of Escape Rooms for some time. They originated in Japan and have become popular in the UK and all over Europe. The basic concept is always the same – teams are locked in a room, and they must find keys, decode clues and solve puzzles to escape from the room, usually against the clock.
Our development team is always looking for new events and activities, and we knew that the basic concept of an Escape Room had great potential as a team building activity. We have a successful history of creating, designing and developing new team building activities and challenges, including: Snake Pit, Ravine, the Great Escape and River Crossing, so we got to work on Escape Room.
Our belief was that Escape Room would make a perfect creative team building activity for corporate clients, providing they could be offered a fully managed and facilitated package where the event was brought to a venue of their choice, rather than booking in to an existing 'open to the public' Escape Room.
Our initial research showed that a 'virtual' Escape Room, that brought the activity to the client did not exist – in other words, there was a gap in the market.
How We Developed the Idea
We started with our development team going on a fact-finding trip to our local Escape Room. This was very useful, and great fun, as we are usually on the other side of the fence when it comes to events.
This trip confirmed our thinking that Escape Room would be perfect for corporate indoor team building activities, for groups of up to 10 per team, with a maximum of c.200 people in total. The research showed that the activity was competitive but light hearted, with collaborative team work at its heart.
We followed the field trip with brainstorming and planning sessions to work out how we could take a virtual Escape Room to a venue of a client's choice, rather than having to go off-site to an existing 'open to the public' Escape Room. It was quickly obvious that our approach would be far more convenient to corporate clients, plus it would be much easier to tailor each Escape Room to the specifications of each client. In addition, the following key factors had to be delivered upon:
The event needs to work for 10 people up to c.200 people
The activity needs to be table top
Minimal set up time
The activity lasts 1 hour
Once we were satisfied with the above, we then:
Developed a flow chart of how the event would work, from planning to implementation on the day
Started to write the clues/ stories which are central to the event.
Started to buy the props
Started to market Escape Room to existing and potential clients
New ideas and refinements for Escape Room will be implemented over time as we continue to develop and expand on the concept.
Interested in Creative Team Building Activities? Why Not Try the Escape Room?
If you like the sound of Escape Room as a team building activity to bring to your company, give us a call on 01295 770933 or contact us to find out more. We would be delighted to hear from you.
All our team building activities, including Escape Room, are thoroughly developed and road tested, so you can be sure they deliver what you want. Click here to see some of our team building testimonials.