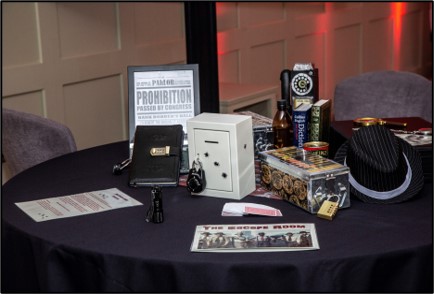 Creative Team Building – Our Escape Room is now Virtual!
Looking for a Creative Team Building Activity? Our Virtual Escape Room is Ready to go
Here at Bright Vision Events, we're delighted to announce that our ever popular and highly creative corporate team building activity, the Escape Room is now available virtually. Guests can now work together remotely to solve a series of clues and puzzles that will challenge every team's collective brain power.
Hosted live from the Bright Vision Events studio, you will be fully briefed and have event support throughout the live event. It's almost as good as the real thing!!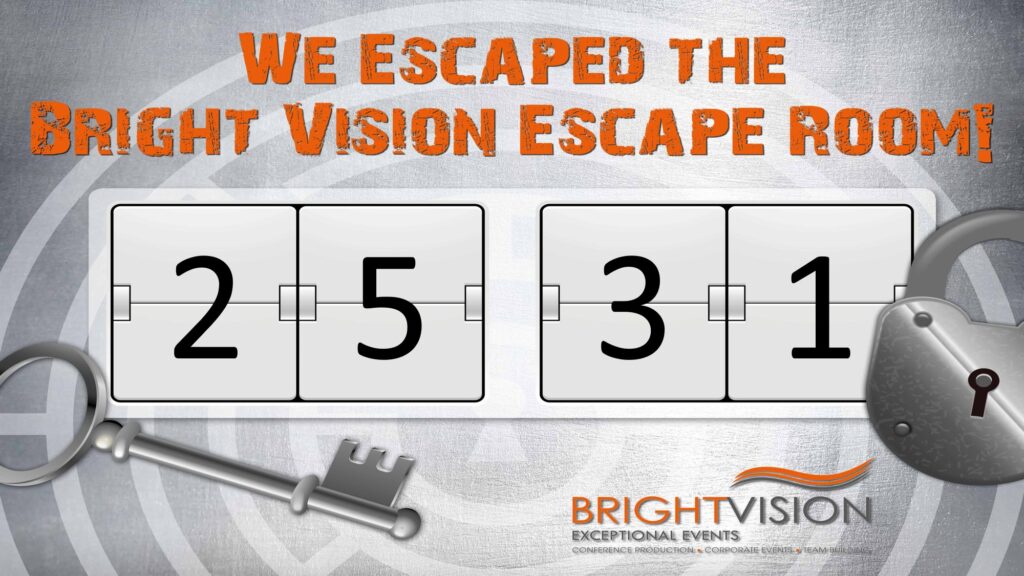 The Escape Room is Great Fun and Perfect for Team Building
Our virtual Escape Room welcomes you to the colourful and dangerous Prohibition era of 1930s USA, where gangsters ruled the underworld. You are a group of Eliot Ness's Untouchables determined to find the location of Chicago's last illegal still. You have been locked in a virtual escape room by Al Capone's gang and have no more than 30 minutes to solve the riddles and escape the room that will fill with lethal alcoholic fumes if you don't make it!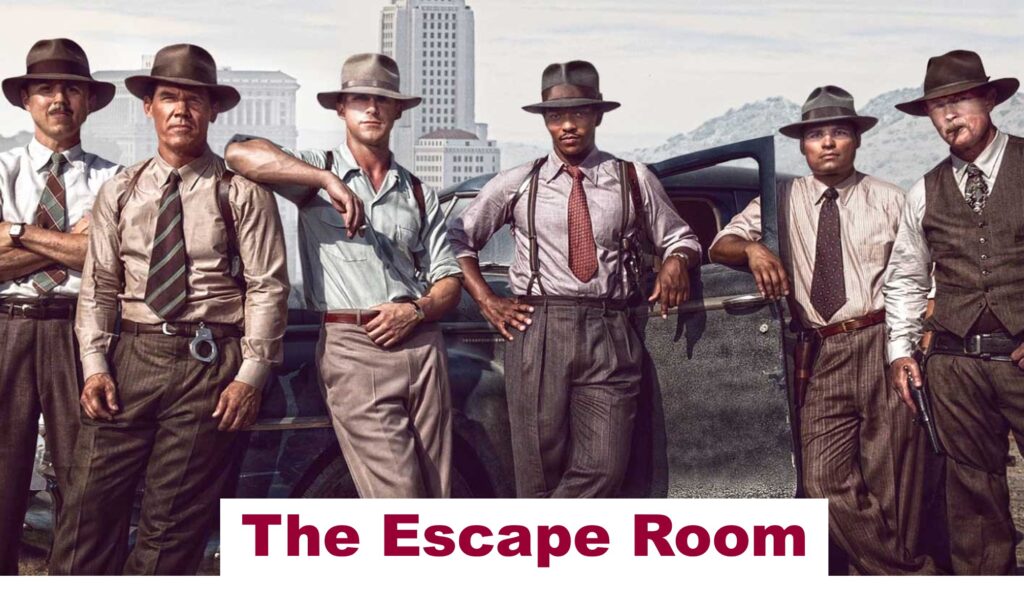 Sounds great. But How do we do it Virtually?
Our virtual Escape Room is delivered remotely from our hi-tch, fully equipped studio. All you need is the Internet and we will screen share our digital Escape Room with you and your colleagues via a live chat room. As a team you are now in control as to how you want us to navigate around the room, visiting the various scenes and discovering hidden clues.
Your ultimate task is to find and solve a series of clues and challenges that will eventually lead you to the safe, which you will only achieve if you all work collectively together. In other words, it's just like being in the Escape Room. Perfect for team building.
We can run several single teams at a time and record escape times against other teams or run multiple teams simultaneously. The choice is yours
Our Virtual Escape Room is Ready to go
If your company is looking for a creative and virtual team building event and you don't want to wait until the current lockdown is eased and social distancing is relaxed, then our virtual Escape Room is just what you need.
We've been delivering remote and virtual activities for some time now, so we have the experience and expertise and, of course, the equipment to be able to deliver them efficiently and professionally for larger numbers now and into the future.
Contact us or call us on 01295 770933 for an initial chat about our virtual Escape Room. It could be the perfect solution for your team building requirements.