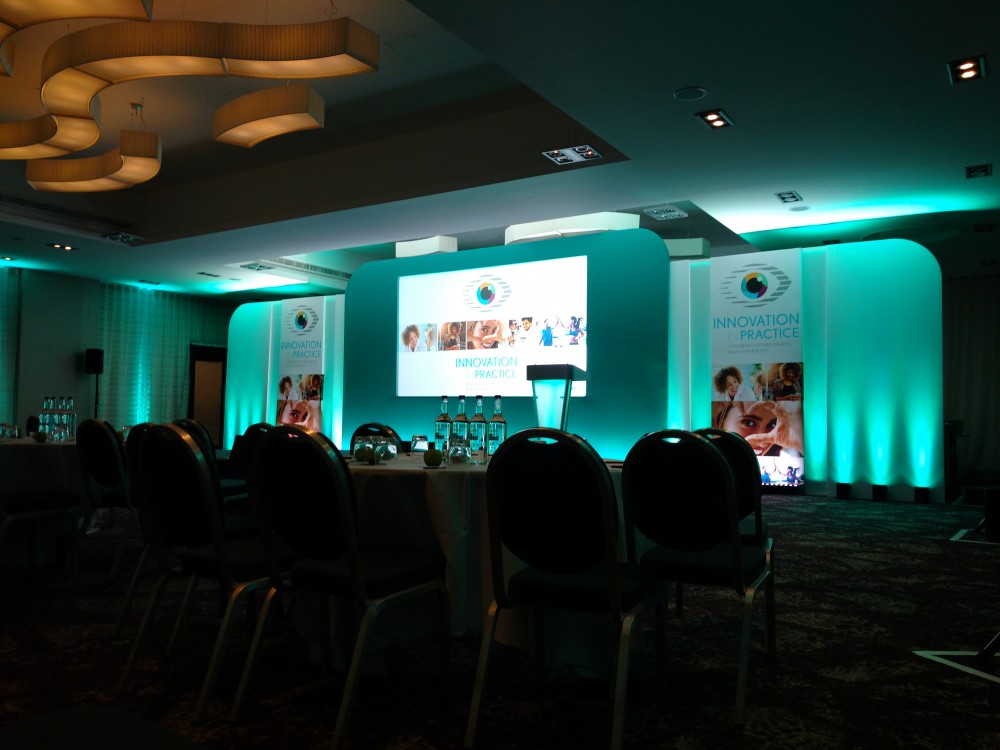 Corporate Events Management and the Ever-Changing AV Landscape
Our 4-Point Guide to Tackling and Overcoming the Challenges.
In the world of corporate events management, keeping up with ever-changing technology and the always-increasing speed of audio visual advancements is one of the toughest challenges facing a modern production manager. In this article, Ben Hull, our Technical Director here at Bright Vision, presents our 4 -point guide on how to tackle this challenge and deliver a flawless production.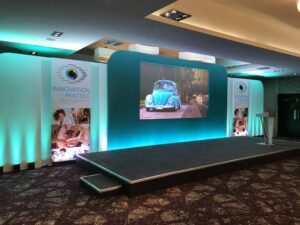 Corporate Events Management is Getting More Demanding. The Production Manager Must be Technically Experienced and Financially Savvy
All types of corporate events, from conferences and exhibitions to themed events and training days are becoming more demanding as clients desire immersive experiences for their delegates whilst getting maximum engagement from all. For organisations to take their work force away from their daily tasks for a day or a series of days is a substantial investment and utilising that time effectively is critical. When you factor in tighter budgets and more accountability, that means that any production manager needs technical skill and experience as well as being financially savvy.
Don't fall for the latest buzz word!
A handful of years ago 'projection mapping' and 'LED walls' were the 'in' thing and clients were often keen to shoe horn them into their event, regardless of whether they were suited to the needs of the event. In fact, although these technologies were new and impressive, they could also be unreliable: there were some occasions when they didn't work as expected. This breaks the number one rule for corporate events management: reliability is paramount.
The good news is that a few years on, the technology and reliability of these two areas has improved. We continue to work with them, when appropriate, and the results are much better. So, the learning here is:
Just because something is the latest 'thing' in the gadget world doesn't necessarily mean it's right for your show and conference,
By the time the technology has improved, the initial hype tends to have decreased. This means that clients and production managers use them more sparingly but with far better results.
Planning is Everything
Virtual reality (VR) and augmented reality are very popular currently and we are seeing rapid improvements in the technology behind them. However, we sometimes find that that such innovations might not be what are really needed. For example:
Having an audience wearing 3D glasses might be great for an opening video but how practical are they after that? Will they even be needed again? Is the effort worth the reward?
Likewise, having your guests walk through a VR interactive experience as they enter the conference room might look sensational, but if guests only experience it for a matter of seconds is the investment really worth it?
They key point here is that planning is crucial. Production meetings prior to any content creation are critical to establish firstly what is right for the event and secondly whether it can be implemented seamlessly (and within budget) to deliver the sought-after audience experience.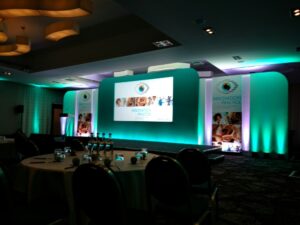 Balance the Budget with the Latest Technology
The days of a simple projector, switching, lighting and sound package are long gone. Technology has moved on, the results can be stunning, and every client wants a tailored approach to their event and rightly so. Indeed, it is the technology that facilitates this approach. There is a 'but' of course: the budget.
Budgets haven't moved in line with expectations and this is where the experienced production manager's client management skills come to the fore, as this short case study shows.
In a recent briefing-meeting, the client was adamant that they wanted a whole LED video wall which would take up a complete side of a ballroom – in other words, a huge screen to display their content. Practically this was possible, but they simply didn't have the budget for a 40m x 5m – 200 square metres – video wall. Nor did they have the in-house technical ability or time to make the bespoke content that was needed for that screen ratio.
Our challenge was to balance the budget with the best technological solution we could find. Our solution featured:
A 3 x laser- projector blend for their main screen, effectively making 3 x 16:9 windows for their content.
This meant we only needed to create an animated backdrop and with various picture in picture options, we were able to keep content creation simple for the client.
Finally, we were left with the simple task of advising their video production studio of the required custom resolution.
The client loved our solution. By listening to what they wanted, we managed to deliver what they really needed – a large screen – within budget . The laser projectors ensured that their content looked spectacular.
Despite the Changing Landscape, the Old Rules Remain True
The key for any production manager in the current corporate events management environment is to provide an AV solution which gives on-site flexibility, that can deliver the brief within budget. Clearly any solution will use modern technology – it's what we thrive on. However, it is not always necessary to use the latest technology simply because it is the 'in thing'. Indeed, not every conference requires every bit of latest tech.
Ultimately the client needs an audience to engage with their content and the presenter, which means that the old key rules remain:
Present content in a clear visual way,
Ensure audio is clear and
Light the stage so presenters are clear to the audience.
Get that right and the latest AV technology can follow. Contact us or call our corporate events management team on 01295 770933 for an initial chat about your event.
Looking for a
Great Corporate Event?
Whatever your ideas, challenge us to help make your next conference, exhibition, team building day, themed or evening event truly memorable.
Challenge Us!