Corporate Event Management. What Needs to be on Every Event Manager's Checklist?
Ben Hull Answers This Key Question About Corporate Event Management
In this article, our technical director Ben Hull, who has 20 years of experience of corporate event management and knows a thing or two about running successful events, shares his thoughts on what needs to be on every event manager's checklist when planning an event. As he points out, whether it's your very first event or you are a seasoned pro, event planning is an art that is continually changing and ultimately is very stressful! Get it right, of course, and it's also very rewarding.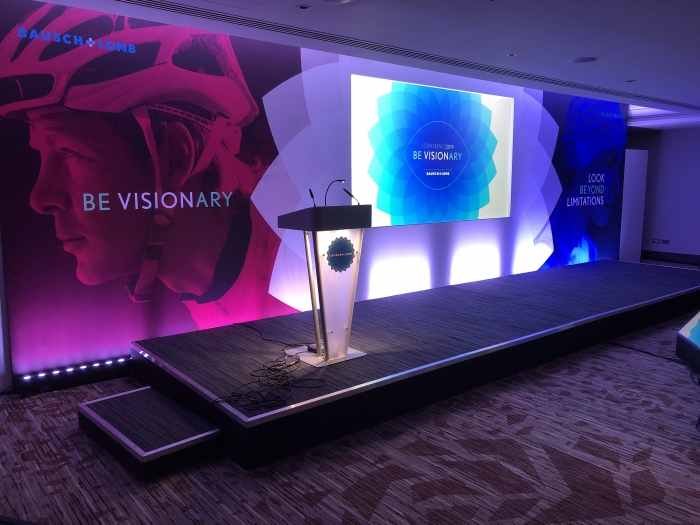 Successful
Corporate Event Management Starts with Exceptional Organisation
As Ben says:
"If you are an event manager, you aren't the first person
to organise an event and you won't be the last, but how do event managers cope
with the stress, time pressures and ever-changing goal posts that come with the
job? Well, these are the big 4:
Organisational skills and attention to detail
are absolutely critical,
Good time management,
Early planning, and
A can-do attitude.
A combination of these will normally see you through and
keep the client happy. And just beneath these
a checklist or two might just help!"
Looking for a
Great Corporate Event?
Whatever your ideas, challenge us to help make your next conference, exhibition, team building day, themed or evening event truly memorable.
Challenge Us!
What
Should be in an Event Planner's Checklist? The Early Stages
Here at Bright Vision Events we have been doing corporate event management for over 30 years, so here's our checklist of what we feel all good event managers need to do when a new project lands on their desk.
"Plan early, and I mean early.
The moment the event is confirmed anything you can get started you should do it
immediately. Even if the project is a year away, trust me, time will fly, other
projects will come and go and before you know it this one that you've had a
year to plan is suddenly just around the corner."
"Do not procrastinate! Get the
big, horrible jobs out of the way first. Every knows that corporate event management
and planning is great fun, especially when booking an AV supplier, talking set
design things. But deep down there are tougher tasks to complete: contracts,
invitations, and admin, always lots of admin. Tackle those first then you've
got time for the fun stuff."
"Ask yourself: what is the ideal result,
what is the end goal? If you can visualise that you are in a much
better position to put in place procedures and actions to bring that dream
event to life."
"Deliver on Budget. Never
forget that you are working with a client's budget. Sometimes there will need
to be some flex in the budget and the earlier you address that with the client
the better. However, the budget, once agreed, should be sacrosanct as far as it
can reasonably be. Deliver a top event on budget and you can guarantee you will
be booked to manage next year's event before this year's has finished!"
"Finalise key items early. key
details such as venue, date and numbers of guests need to be finalised right at
the start. Changing these mid-way through planning is only going to cause you
some serious headaches. Get these locked down at the start and work from there.
Prepare for some back up-dates and venues too, you just never know!"
Select your corporate event company on
their ability to deliver, not price. Okay, so this is really one for
the client when selecting their event management company. Our advice is whatever
you do, always select yours based on their competency and quality over price.
There are loads of great event management companies out there and sadly loads that are not so great. Choose one based on reputation and the guaranteed level of support they can provide you. Here at Bright Vision Events we offer a wide range of event services and have the scale and experience to be a one stop shop for all of your event needs."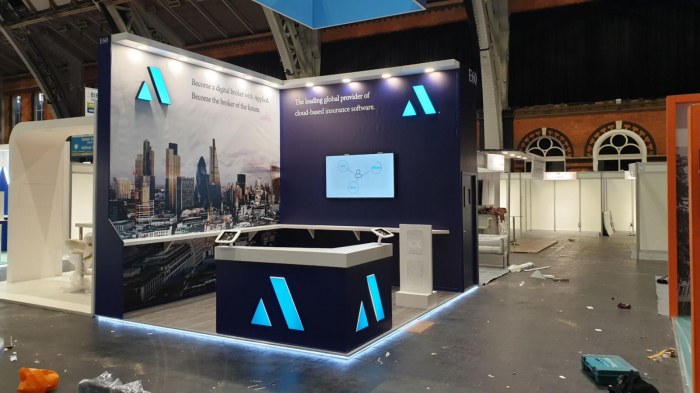 The Later
Stages
"Content. So, you have the
venue and the date. The invitations are out, the presenters are booked and the suppliers
have been selected. So far, so good. Now the really important bit needs to be
dealt with – the content. What will the audience see, hear and
experience? What will they think, how will they perceive the event and the
company? This starts with considering the overall theme of the event, what are
you presenters going to say, what is the aim of the event? What about the messaging,
videos, slides, and delegate take-aways."
"This is a lot to consider but remember that the event is for the audience, so take a step back, ignore all of the planning and hard work to this point, and put yourself in the audience's shoes. Now what content would they want to see………?"
"Timelines. Set them and stick to them! All good corporate event managers have a timeline from day 1, counting down to the date the event starts. Position key dates in the build up to the event into that timeline and don't deviate away from it. If a decision on set design needs to be taken a month prior to the event, ensure that the client or the decision maker knows that this is the absolute decision date. "
"If you do this for all of the key action points, you will avoid the last minute rush and panic that often creep up on inexperienced event managers. Another good practice is to insert budget reviews throughout a timeline. If any parts of the budget look to be heading off track, tackling it and dealing with it at an early stage can prevent a challenging and difficult conversation with the client further down the line."
"Trust your team and suppliers. Prepare and Delegate. As the date of the event approaches you will need to start preparing your support team for what you need from them on the day. This includes suppliers, and means, for example: briefing your AV company clearly, briefing your team build supplier so they know exactly what you are aiming to get from the event."
"It's amazing how much stress good AV companies and team building providers can take off your hands. They are the professionals. Delegate and let them do their job, which means letting go of some control. Remember you have vetted and chosen strong suppliers, now it's their turn to deliver."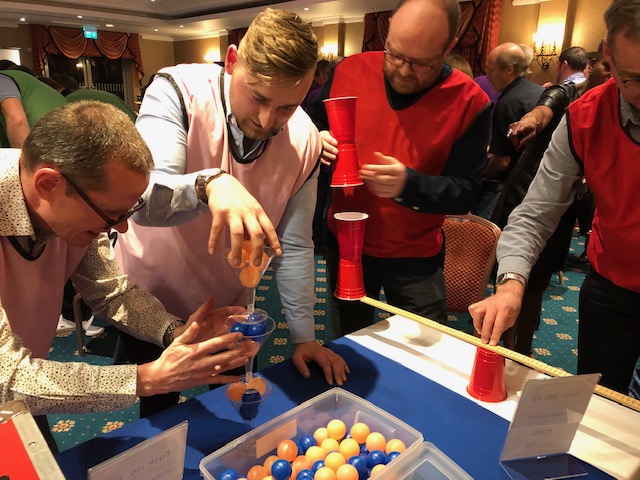 Follow
this Checklist and you Won't Go Far Wrong
Some of the points above might sound a bit obvious, but it's
amazing how many times some or all are not adhered to and that always ends in
problems. Follow the advice above and you will be in a very strong place.
Remember events are live and not recordings that can be edited. You can be sure
that things will change, curve balls will come your way and people will change
their mind. If you are well planned and ahead of the game, you will be in a
good position to take these inevitable challenges in your stride.
So, when it comes to great corporate event management, follow this checklist and you won't go far wrong. And if you are a client looking for a corporate event management company that always sticks to this checklist and delivers exceptional events, why not contact us or give us a call on 01295 770933? We would be delighted to hear from you.