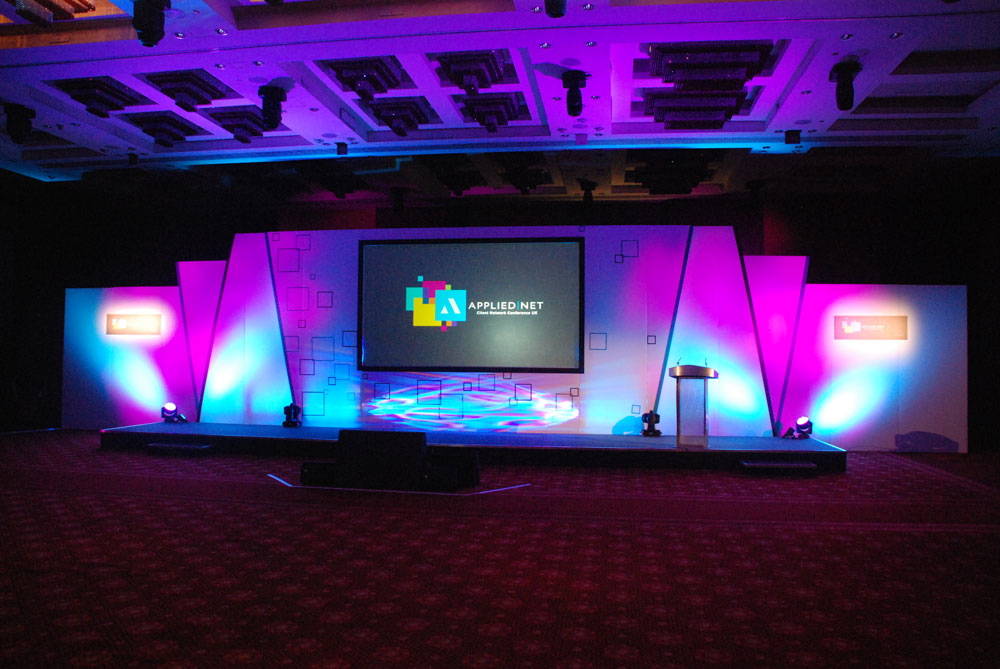 Conference Production and The Use of Technology
The answer to that question lies with the end solution required for the show. The landscape for technology is ever changing and yes those examples listed are all incredible and brilliant in their own way when utilised in the right environment. But conference production and audio visual solutions don't just have to be about the very latest tech. It's all in the delivery.
Is 3D or 4K the right Solution for Your Conference?
Take 3D for an example. It's been around in various guises for decades. The concept is great, but until technology can iron out a few practicalities can you really see your delegates sitting in a conference room wearing 3D glasses all day? Perhaps not.
The same is true of 4K resolution. For anyone who hasn't seen 4K prepare to be impressed. There is no doubt that it is a resolution to stay, but unless you take a joined up approach the impact is wasted. All content must be produced in 4K and how often does that happen? Plus your audience will be blown away by high definition (1080p) laser projection, is 4K really adding anything extra beyond a whole heap of extra cost? To reiterate, what matters is the end solution and what the client wants.
New Technology and Conference Management and Production
Just because it's new and the latest buzz word in the industry doesn't mean new technology should be automatically adopted for every event. For example, we supported a very large car launch recently in an audio capacity supporting another event agency who were in charge of video. The video included projection mapping. The stage and set were stunning, the supporting lighting was brilliant, the projectors were the brightest available But, the whole concept was lost with very poor projection mapping content. In fact, during rehearsals we tried once without using the projection mapping at all and it was better without!
The use of new technologies needs to be clearly thought out and planned, otherwise it can all go to waste! The core areas that you need to get right are an impactful set and stage, this is the platform for your presenters to deliver the show. High end projection or LED screen solutions mean that the days of a dull and fuzzy projector are well and truly over and there is simply no excuse for those standards now. Sound needs to be clear, crisp and feedback free, digital audio desks have vastly improved set up time and quantity of kit. Lighting, LED has transformed the power requirements for events and moving head fixtures are becoming more and more affordable for even small shows. There is no excuse for not being seen!
Get Your Conference Production Basics Right First
The moral of this tale is to get your basic set production and audio visual elements right first  and then bring the latest technology in.
Contact us or call us on 01295 770933 for help and advice on the use of technology when it comes to conference production and management.